Face to Face: Amanda Dulny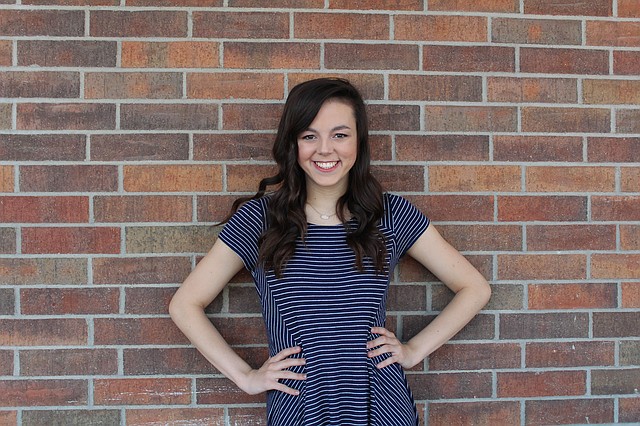 Name: Amanda Dulny
Born: Overland Park
Family: Mom, dad, younger brother, two older brothers
Dream job: "I want to perform for the rest of my life."
Digging deeper: Dulny invites you to be her guest. Well, at Theatre in the Park, that is. The outgoing 17-year-old plays Silly Girl in the "Beauty and the Beast" production, which opens this weekend. She also plays an enchanted napkin and plate in the show.
Beauty and the Beast will be Dulny's fourth Theatre in the Park show.
Her first one was back in 2010 when she participated in the children's chorus during Cinderella.
She's been a familiar face on the community theater scene ever since, having starred in shows at the Jewish Community Center and New Theatre Restaurant.
In September, she will be part of the teen ensemble of Starlight Theatre's production of "Grease."
Dulny's introduction to the performing arts began with her parents, who are big fans of the musical genre.
"I grew up listening to musicals in the car," she said.
Her family's enthusiasm even rubbed off on her 15-year-old brother, Zachary, who has been performing for the past four years.
"He's really talented and I'm so proud of him," Dulny said. "We're really close. We can be fighting one minute and singing show tunes the next minute."
Both of the siblings, who attend Shawnee Mission Northwest High School, take voice lessons.
Dulny is also an avid dancer, having taken lessons at Miller Marley School of Dance and Voice since she was a toddler.
Now, the soon-to-be senior is a dance assistant for the preschool-aged class.
"Watching the little kids learn the steps is so rewarding and nostalgic because I used to be one of those kids," she said. "It's such a fun age because they don't have the stress of the real world and they're so sweet."
She is also a member of The Entertainers, which is the top performing dance troupe at the prestigious studio.