Police asking for help identifying man from May disturbance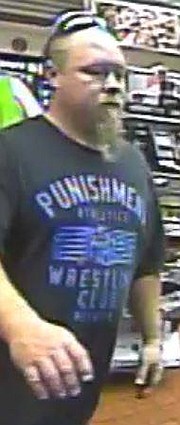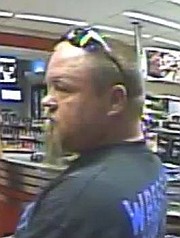 UPDATE: In an update to their post, the city said late Thursday that the man has been identified and the case has been forwarded to the Johnson County District Attorney's office for review.
Shawnee Police say they're trying to identify a man who allegedly pointed a gun at several people during an argument at the QuikTrip near 75th Street and Switzer Road in the early morning hours of May 28.
Major Dan Tennis says officers were called to the QuikTrip, 10301 West 75th Street, on a reported disturbance around 3 a.m. on Sunday, May 28.
"When officers arrived, the alleged suspect had already left," Tennis said. "During the argument, cursing back and forth, the suspect pulled out a handgun and pointed it at the alleged victims."
The alleged suspect left the area before officers could arrive at the QuikTrip.
"We need his side of the story to further the investigation," Tennis added.
No injuries were reported during the May 28 incident.
Police have not released any physical descriptors of the alleged suspect, only photos taken from QuikTrip surveillance video.
When asked why it has taken 25 days for this information to be shared publicly, and only on social media, Major Tennis said, "we sent the pic to a metro list of law enforcement and probation and parole officers. We waited for someone to reply. We thought we had a lead and when it didn't pan out, we sent it out on the City social media."
Anyone with information regarding the May 28th incident, or who can identify the man in the photos, is asked to contact Shawnee Police at 913-631-2150 or the TIPS Hotline at 816-474-8477.
The City of Shawnee posted on social media (Facebook, Twitter, Nextdoor) minutes before 5 p.m. Thursday and did not provide any specifics regarding the incident. No information was sent directly to local media outlets.
---
Operation 100 News provides overnight news coverage for the Shawnee Dispatch. Follow on Twitter for real-time updates.