SMNW

alumna Brenni Rose, Drake draw K-State in

NCAA

tournament first round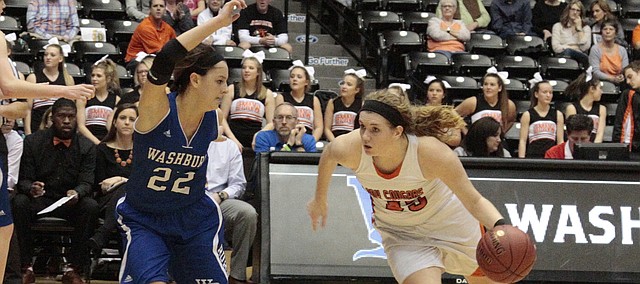 Shawnee Mission Northwest alumna Brenni Rose will be playing in the NCAA Div. I women's basketball tournament after helping Drake to Missouri Valley Conference regular season and tournament titles.
Rose and the Bulldogs (28-4) earned a No. 10 seed, and will play seventh-seeded Kansas State (22-10) in the first round of the NCAA tournament at 3 p.m. Saturday at Bramlage Coliseum in Manhattan. The winner will play either No. 2 Stanford (28-5) or No. 15 New Mexico State (24-6) in the second round.
The 2016 SM Northwest alumna has twice been named the MVC Newcomer of the Week during her freshman campaign. Rose has averaged 7.1 points and 3.4 rebounds per game on a Bulldogs team that is 28-4 and has won 22 straight contests. The Bulldogs' winning streak is the second-longest streak in the nation behind UCONN. The Huskies have won 107 in a row — the longest streak in NCAA history.
The 6-foot guard/forward scored a career-high 22 points in Drake's regular-season finale against Wichita State. Fifteen of Rose's 22 points came on five 3-pointers. Rose leads Drake in 3-point percentage (.446).
The former Cougar also recorded her first double-double with 17 points and 10 rebounds against Northern Iowa.
The Bulldogs posted a perfect 18-0 record en route to winning the MVC regular season title. Drake defeated Illinois State and WSU in the MVC tournament quarterfinals and semifinals before outlasting UNI in overtime in the championship game.