De Soto's Grizzle named to all-Frontier League girls basketball first team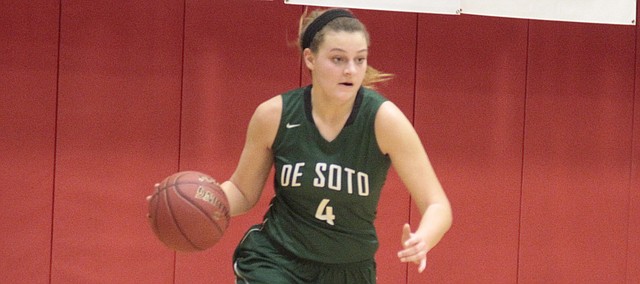 After leading the De Soto girls basketball team to the Class 5A state tournament, junior Mariah Grizzle was named to the all-Frontier League first team on Tuesday.
De Soto senior Julia Johnson was a second-team all-league selection, and senior Sydney Jones was an honorable mention.
Senior Noah Wilson earned all-league second-team honor for the De Soto boys squad.