KC

SuperStar auditions coming up this week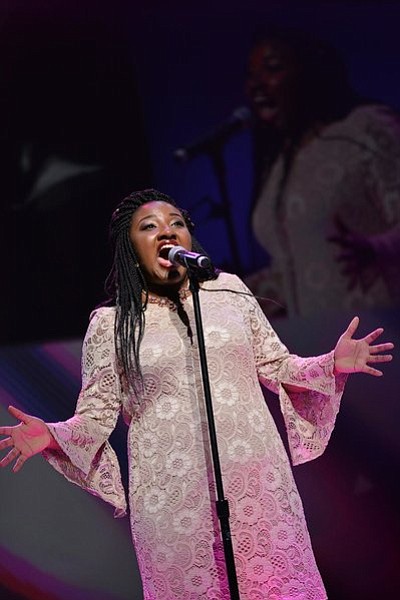 Auditions for KC SuperStar 2017 are set for 4 to 8:30 p.m. on Wednesday and 1 to 5 p.m. on Sunday at the Jewish community Center of Greater Kansas City (the J), 5801 W. 115th Street, Overland Park.
Singers only need to attend one audition for the American Idol/Voice style competition, which is produced by the J.
The final event will take place on Aug. 27.
KC SuperStar 2017 will award a $10,000 scholarship prize to the best high school singer in the Kansas City area who is selected through open auditions.
Judges for the preliminary auditions are area industry professionals Lisa Burns, Jonathan Jensen and Whitney Smith, along with KC SuperStar producer Tammy Ruder.
Those auditioning should be preparing to sing one song of their choice without accompaniment.
Individual singers from all backgrounds, representing the full spectrum of musical genres and from across the metro area, are encouraged to audition.
To register for an audition, visit kcsuperstar.org or facebook.com/KCSuperStar to complete and submit a registration form.
KC SuperStar is the annual fundraiser for The J. Proceeds from KC SuperStar help provide transportation, meals, education, camp, wellness programs and the arts to so many deserving children, families, individuals and senior adults.
Andrew and Sheryl Kaplan, longtime J members and dedicated volunteers, are chairing KC Superstar 2017. Eric and Shanny Morgernstern are co-chairing the musical event.
More than 200-plus high school singers annually compete for the coveted title of KC SuperStar. Up to 25 performers will be chosen to compete in the KC SuperStar Semifinals on June 5 in the White Theater at The J.
This event is free and open to the public.
At the Aug. 27 finals, a panel of professionals in the entertainment industry will judge the singers selecting the top four; the audience will then vote to determine the ultimate winner who will receive a $10,000 scholarship.
Other singers will be awarded scholarships for second place - $5,000; Third Place-$2,500; and Fourth Place-$1,000.
For more information about KC SuperStar, visit www.kcsuperstar.org, or check out the Facebook page at http://www.facebook.com/KCSuperStar.
More like this story