From drums to folk songs: Music lessons for tots arrives in Shawnee this month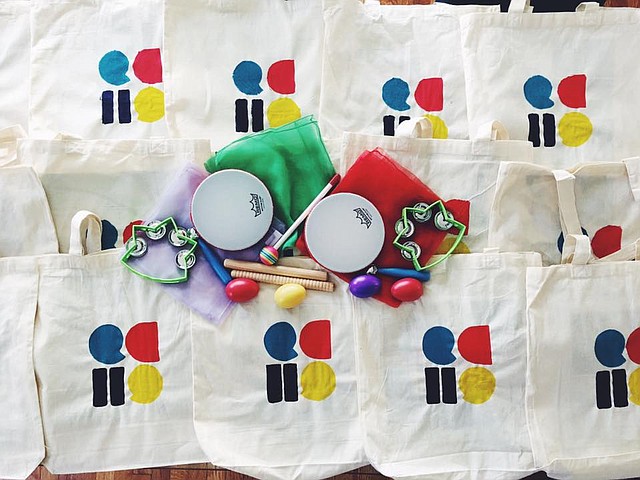 Last year, Katie Petrucci dropped everything to devote her career to early childhood music education.
Now, she's bringing her popular preschool-type classes to Shawnee.
Starting this month, her company, Echo Music Studio, will be offering weekly classes at the Driscoll School of Irish Dance, 12418 W. 62nd Terrace.
The classes, open to children 0 to 5 years old, features folk songs, rhymes, movement and expression and free play with percussion instruments.
"Reaching kids at that level is so important because it helps with brain development, language, social skills, and gross motor skills," Petrucci said. "Music is the only activity that activates your entire brain."
The Lee's Summit native became passionate about early childhood music education last year when she was a teacher in the Kansas City, Kan., school district.
She took a seminar by John Feierabend and became inspired by his practices and research in the "First Steps in Music" curriculum.
Although she knew leaving her career as a schoolteacher was risky, her heart told her to make the leap.
She founded Echo Music Studio last fall and began teaching classes in the Brookside neighborhood of Kansas City, Mo.
Earlier this year, she started teaching classes in Lee's Summit.
With its family-friendly vibe, she knew Shawnee was a natural fit when Driscoll owner, Bridgid Driscoll, invited her to teach at her studio.
"There is a need for early childhood education everywhere," Petrucci said. "Moms are always looking for things to do with their kids and they want activities where their kids can socialize."
Each 45-minute class typically holds 10 to 12 kids. Parents are required to attend as well.
For the infant classes, lessons focus on creating a bonding experience between parent and child, as well as focusing on a steady beat.
For the older kids, lessons revolve around fun themes, such as math or animals.
In each class, the children are encouraged to develop a singing voice, establish beats and create expressiveness.
With each class she teaches, Petrucci grows to love her new profession more and more.
"It's awesome to see kids 6 months old get a beat for the first time and start wiggling," she said. "It's a lightbulb moment for parents to see."
She also said the classes allow parents to mingle.
"It's important for moms to socialize as well," she said. "The end of each class is a great time for moms to share stories and ask each other questions and schedule playdates. Friendships are formed."
For more information about class scheduling and prices, visit echomusicstudio.com.
More like this story