Face to Face: Kaitlin Langton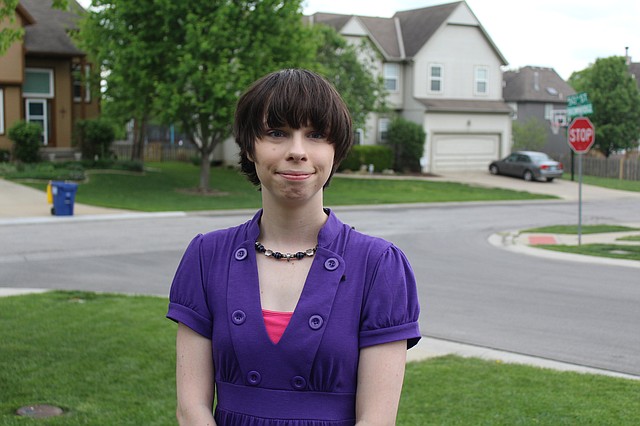 Name: Kaitlin Langton
Born: Overland Park
Family: Mom and younger sister
Dream job: She would like to be a Japanese translator or a high school teacher
Digging deeper: Sayonara! This summer, 17-year-old Langton will be living in Japan for three weeks.
The Heart of America Japan-America Society recently named her a 2017 student ambassador to Japan.
Langton, a junior at Mill Valley High School, is one of only four students in the Kansas City area to receive the honor.
"It still hasn't sunk in," she admitted, with a smile. "It's incredible and I am so happy because this has been my dream for an amazing amount of time."
The Shawnee teen became enthralled with the Japanese culture when she was introduced to anime, Japanese animation, in elementary school.
"By sixth grade, I knew I wanted to be more involved in Japanese studies," she said. "I wanted to learn the language."
So, she started out with a tutor and now, she's taking a Japanese language class at Johnson County Community College.
A few years ago, her family hosted a Japanese student for a week. A couple years ago, she participated in a Japanese immersion camp in Minnesota, where camp-goers conversed in the language and enjoyed authentic Japanese food, such as curry and rice and miso soup.
She also attends the annual Japanese festival at JCCC.
She's ecstatic to finally travel to the country she's grown to love.
"I love that their cities are electric," Langton said. "The people seem kind and peaceful too. It seems like a country where you can leave your doors unlocked because no one would rob you."
Becoming a student ambassador was not easy.
She was selected after writing an essay, participating in both Japanese and English interviews and submitting her grades for review.
From July 10 to July 30, she will be visiting Kurashiki, which is Kansas City, Mo.'s sister city in Japan.
Since 1974, the Heart of America Japan-America Society and Kansas City, Mo. have engaged in the sister city program with Kurashiki.
The society has sponsored almost 80 American high school and first-year college students in a summer home-stay Student Ambassador program in the Kurashiki since 1981.
When Langton gets to Japan, she's eager to make new friends, learn more about the culture and sightsee.