Meet Ward 3 candidate Dave Myres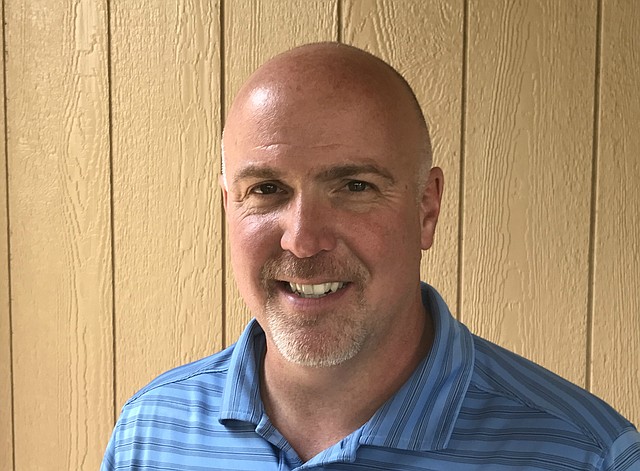 Married father-of-four Dave Myres told the Dispatch he is running for city council because he believes his priorities and principles best reflect the voters of Ward 3.
If elected, he plans to be a respectful but stern voice when it comes to issues affecting his ward, such as an increase in tax rates, public safety, road improvements, or incentives.
One of his concerns is the growing number of apartments in Johnson County, which he doesn't want to see spill over into Ward 3.
"People chose to live in Ward 3 for a reason and those reasons would be undermined by more high density development," he said. "Beyond that specific issue, there is a desire to have the city return to its focus on core services, such as parks, roads, and public safety."
Here are his answers to the Dispatch questionnaire:
There has been a lot of controversy regarding the role of incentives in development in Shawnee lately. What role do you think taxpayer money should play to support private sector development? What kind of projects would you consider "worthy" of incentives, such as Tax Increment Financing or Community Improvement Districts?
I believe that the use of tax incentives for private development has gone too far in the minds of most folks in Shawnee. It has reached the point where virtually every developer seeks them.

I would approach each proposed project with an open mind, but any use of tax incentives must be targeted and rare. A project with tax incentives must not only be financially beneficial for the surrounding community but more importantly enhance and complement the community.
As I talk to citizens in Ward 3, it is clear that the people would like to see a pause and a total re-evaluation of their use.
The city of Shawnee will soon be going through the process of hiring a new city manager. What qualities and qualifications would you like to see in the next person who fills that role?
A new City Manager must, of course, possess relevant experience in local government – but temperament and how they view their role vis-à-vis the elected governing body is also critical.

The governing body – elected by the people – is in charge, not the bureaucrats.
I would also add that the City Manager should be able to demonstrate how they increased efficiencies in previous roles without the benefit of tax increases.
Across Johnson County, mixed use developments featuring retail, restaurant and multi-family residential units are being constructed, to accommodate what is considered a growing need for millennials and baby boomers who don't want to be homeowners. The City Center neighborhood in Lenexa and Prairiefire district in Overland Park are prime examples. Developers are also proposing a mixed use project at the Westbrooke Village Shopping Center location at 75th Street and Quivira Road in Shawnee. Do you think mixed-use development has a place in Shawnee? Why or why not? What type of developments should the city be attracting?
While mixed-use may have a limited place, we should be very cautious if we allow some. We certainly want development in Shawnee, but I think we should be mindful of the size and scope of any development.
We need to make sure that any development enhances and not detracts from the fabric of our community that has made Shawnee so attractive for so many. Also, we do not need to always copy what other cities have done. Shawnee has its own unique identity and we should protect it.

Furthermore, we should beware of fads in development that aren't stemming from real demand, but from government incentives. My number one job will be to protect our homeowners.
What do you feel are the three biggest issues facing Shawnee? If elected, how would you address those issues?
The number one issue on the forefront of many residents is apartments. They are popping up all over Johnson County and people are concerned about how they are changing the landscape. Western Shawnee is founded on single-family homes and the folks would like to keep it that way.

Second is the use of incentives, and what the balance should be – increasingly, the feedback I have received is that people are highly skeptical of them.

Finally, taxes will always impact everything we do and families just can't stomach more of a burden than has already been placed upon them.