Meet Ward 4 candidate Lindsey Constance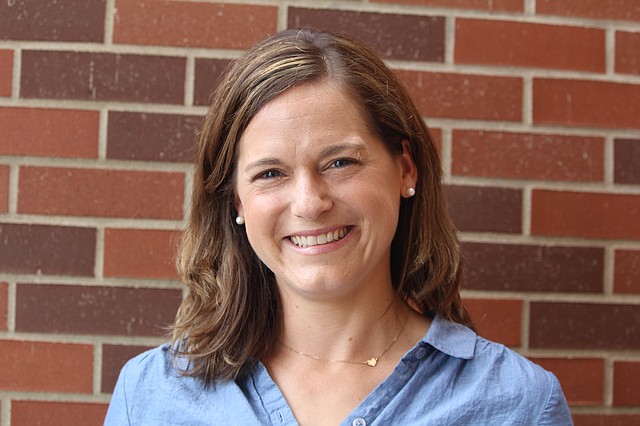 Lindsey Constance told the Dispatch she is running for city council because of drastic changes occurring at the federal level.
"I feel right now, our political landscape as a country is so polarized that it will come down to the local level to solve problems," the mother-of-two said.
She also said business development should be a top priority for the city, so it helps maintain a stable and broad tax base.
In addition, the Shawnee Mission educator said if elected, one of her main goals will be to help Shawnee remain competitive with neighboring cities, so it doesn't become overshadowed in terms of economic development.
Here are her answers to the questionnaire:
There has been a lot of controversy regarding the role of incentives in development in Shawnee lately. What role do you think taxpayer money should play to support private sector development? What kind of projects would you consider "worthy" of incentives, such as Tax Increment Financing or Community Improvement Districts?
The decision about whether to utilize incentives through public private partnerships should be considered on a case by case basis.
First, it's important to consider whether the project is one that improves the community, either by revitalizing declining areas, or by providing additional retail and dining options, parks and city services. If the development is one that enhances our city and improves property values, then the use of incentives might make sense.
The city council must also look at the specifics within the TIF and CID financing.
The city of Shawnee will soon be going through the process of hiring a new city manager. What qualities and qualifications would you like to see in the next person who fills that role?
Our next city manager must have experience listening to diverse views, empowering department leaders, and creating a shared vision for our city. To do this, he or she must objectively look at facts and data, and create a path towards what residents hope to see for Shawnee's future.
An inspiring, collaborative and unifying leader with skills, knowledge and problem solving ability is the type of City Manager I hope to charge with moving our city forward.
Across Johnson County, mixed use developments featuring retail, restaurant and multi-family residential units are being constructed, to accommodate what is considered a growing need for millennials and baby boomers who don't want to be homeowners. The City Center neighborhood in Lenexa and Prairiefire district in Overland Park are prime examples. Developers are also proposing a mixed use project at the Westbrooke Village Shopping Center location at 75th Street and Quivira Road in Shawnee. Do you think mixed-use development has a place in Shawnee? Why or why not? What type of developments should the city be attracting?
Many of our neighboring cities have planned years in advance in order to create cities that are in line with 21st century living. Shawnee must also be future-focused in our vision, using population projections and market trends to anticipate changes in what people are looking for in their communities.
As we plan for Shawnee's future, it's important to think about what these mixed use developments are providing residents in other cities, and to see how we might be able to incorporate these same benefits into our city planning.
Examples like walk-ability and bike-ability, parks and community space, and a work-live-play atmosphere, can be seen in cities across Johnson County.
With honest and transparent communication and collaborative efforts between the city, residents and businesses, we can bring some of the same improvements to the residents of Shawnee.