Meet Ward 4 candidate Tony Noble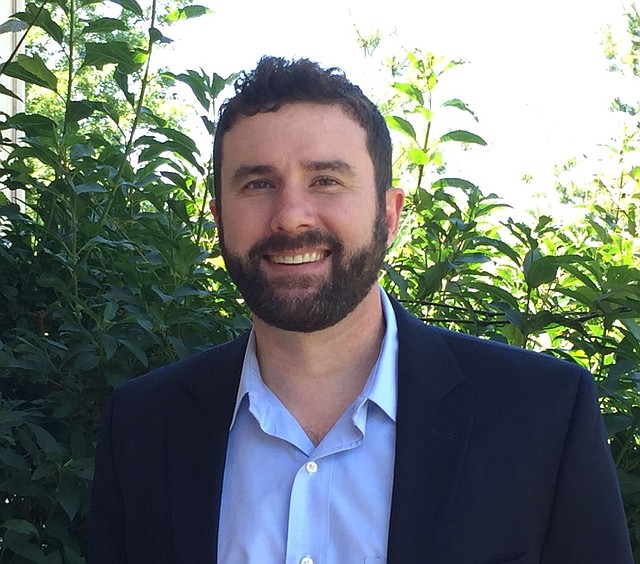 Tony Noble told the Dispatch he is running for city council because he doesn't believe there is good fiscal leadership with the current governing body.
He is unhappy with the recent tax increases residents have experienced, along with what he feels is wasteful spending in city government.
"I (would) re-prioritize how the city spends our tax dollars and resources," he said. "I would put a stop to new spending on pet projects and make sure we are meeting our core city needs first, (such as) fire, security, infrastructure and parks."
In July, he told the Dispatch if elected, he would be a leader who doesn't shy away from tough conversations.
Here are his answers to the questionnaire:
There has been a lot of controversy regarding the role of incentives in development in Shawnee lately. What role do you think taxpayer money should play to support private sector development? What kind of projects would you consider "worthy" of incentives, such as Tax Increment Financing or Community Improvement Districts?
There is select time and place for using TIF's and CIDs, but I believe the city's exercise of using these incentives (to stimulate private sector development) should be the exception to the rule whenever used.
An example of when I may consider incentives would be if a large manufacturer (similar to Bayer) wanted to move into Shawnee, create a substantial amount of good paying jobs, and planned to be here for an extended period of time (decades).
The agreement would also be predicated upon approving "claw back provisions" to protect our city in the event benchmarks weren't being met.
The city of Shawnee will soon be going through the process of hiring a new city manager. What qualities and qualifications would you like to see in the next person who fills that role?
I would like to see an individual who intends to drive a citizens/taxpayer first culture within the city government and has shown a consistent record of efficiently managing budgets and utilizing taxpayer resources.
I would also prefer this individual understand the primary role of the city manager is to run the city at the direction of the mayor and city council, who are responsible to the people, and I would expect this person to foster positive working relationships with all the current and future city councils and the people fortunate enough to serve in those roles.
Across Johnson County, mixed use developments featuring retail, restaurant and multi-family residential units are being constructed, to accommodate what is considered a growing need for millennials and baby boomers who don't want to be homeowners. The City Center neighborhood in Lenexa and Prairiefire district in Overland Park are prime examples. Developers are also proposing a mixed use project at the Westbrooke Village Shopping Center location at 75th Street and Quivira Road in Shawnee. Do you think mixed-use development has a place in Shawnee? Why or why not? What type of developments should the city be attracting?
I don't think the City needs to "attract" any sort of development.
City leaders need to create a positive environment for business (low taxes or limited regulations, for example) and the free-market will determine what types of businesses will want to come here based upon local demand and need.
I'm not opposed to mixed-use development, and think it very well may have a place in Shawnee. What I don't like is the use of taxpayer money to pick up a substantial size of the development costs, such as the proposed project at Westbrooke.