St. James volleyball senior Coens selected as Under Armour All-American honorable mention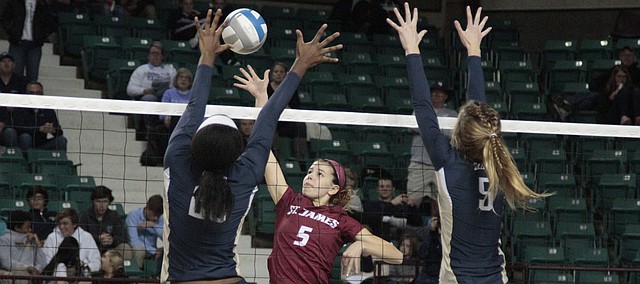 St. James Academy senior Allison Coens was named as an honorable mention on the Under Armour Girls High School All-America teams that were released by the America Volleyball Coaches Association on Wednesday.
Coens recorded 21 kills in the Thunder's 25-18, 25-17 victory over St. Thomas Aquinas in the Class 5A state championship match on Saturday. The Thunder's team captain guided St. James to a 39-6 record. The LSU beach volleyball commit was a part of two state championship teams and two state runner-up squads at St. James over the past four years.
Olathe Northwest's Taylor Kuper was the only other player from Kansas who earned All-America honors. Kuper was a third-team selection after helping the Ravens to their second straight 6A state title.
More like this story