Shawnee Planning Commission gives green light for Westbrooke rezoning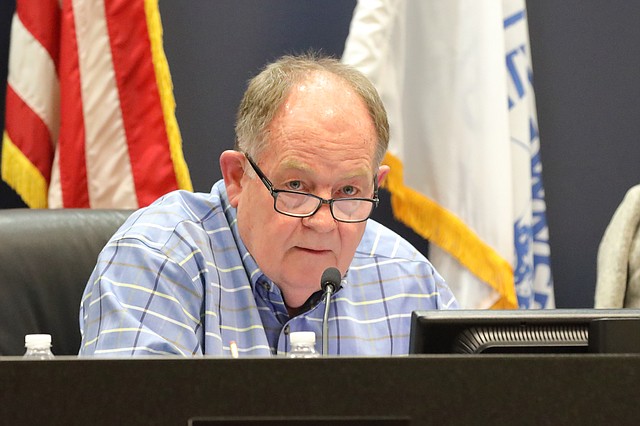 The Westbrooke Green mixed use project, featuring retail, restaurants and luxury apartments, is one step closer to being a reality for Shawnee.
At its meeting Monday evening, the Planning Commission unanimously approved rezoning for the project and a preliminary development plan.
It approved rezoning from commercial neighborhood to residential high-rise; and rezoning from commercial neighborhood to planned unit development office-commercial.
The next step will be for the city council to approve the rezoning and site plan at a later meeting.
The $113 million project is set to replace the deteriorating Westbrooke Village Shopping Center on the northeast corner of 75th Street and Quivira Road.
It calls for 530 luxury residential units in four-to-five story apartment buildings, along with a parking structure.
The residential component will feature a variety of high-class amenities, such as a large pool, outdoor seating with a fire pit, a state-of-the-art fitness center and a media center, among other possibilities.
There will be 11 retail and restaurant buildings totaling around 111,000 square feet. Those buildings will include a grocery store, a coffee shop with a drive-thru and two other restaurants with drive-thrus.
Many of the restaurants are expected to face a large community green space, which will feature a small amphitheater and a clock tower.
The project will feature a warm contemporary aesthetic.
It also calls for a prominent landscaping design, which will beautify the property and act as an additional buffer for the surrounding single-family homes.
A few residents brought up their concerns during the public hearing portion of the meeting.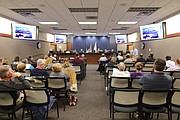 Shawnee resident John Coulter, who lives near the property, told the planning commission he was uncomfortable with the developer receiving residential high-rise rezoning.
He wondered if it meant the developer could go beyond five stories on that site in the future.
Shawnee Deputy Planning Director Doug Allmon assured Coulter that would not be the case.
A stipulation was put into place that if the development team wanted to deviate from the height, it would have to request rezoning again.
Allmon added he didn't feel city staff would be comfortable going any higher in building height at that location.
Shawnee resident Leo Long, who also lives near the property, said he was concerned about noise coming from the proposed community courtyard.
"When I hear amphitheater, I am a little concerned," he said. "I am wondering about decibel range. How noisy will it be?"
Allmon replied that the amphitheater will meet the city's noise standards and special use permit standards.
Many of the commissioners expressed how much they liked the project.
"I understand people's concern of the unknown but good grief, this is a blighted depressed area and this is a transforming project for Shawnee," said Commissioner Les Smith. "The economic impact will be astounding. These new mixed use developments increase the value of the single-family around it because everyone wants to be there, because everyone wants to live in these apartments."
He pointed out that he was aware there was concern among residents about the residential component, but also pointed out the project needed the new rooftops to bring the retail and residential aspects.
"There are communities in this region who would do anything for projects like this because it is a game-changer," he said. "I don't see any downsides. I think for the governing body to even take a second look at this would be a mistake. I think it should be approved. It will benefit everyone here."
Commissioner Randy Braley agreed.
"I've been wanting to see a project like this come before the city," he said. "I've been recently photographing Lenexa's City Center and seeing people enjoy that and the smiles on their faces and the events they have. I want that for our city and I think this is where it's going to take place. I'm excited about this project."
Chairman Dennis Busby said while it wasn't a perfect project, it was a good one.
And Commissioner Kathy Peterson said she was impressed with how the developers addressed stormwater.
Capping off the commission's comments was Les Smith, who added he appreciated the developer was investing more than $100 million into the community and he was going to hold the development team to all the promises they were making.
The Westbrooke Green project team is a joint venture between Mission Peak Capital and Extell Development Company. It also includes attorney John Petersen, Polsinelli; engineer Brad Sonner, Olsson Associates and architects Clint Evans and Tim Homburg, NSPJ Architects.
The development team is seeking $25 million in financial incentives from the city of Shawnee, which is 23 percent of the project's total cost.
They include $19.7 in TIF financing and $5.6 million from a 1.5 percent Community Improvement District.
The city council will consider those incentives at a public hearing held at 7 p.m. on Monday at Shawnee City Hall, 11110 Johnson Drive.
-Mike Frizzell of Operation 100 News contributed to this report.