Shawnee election results: new faces to join city council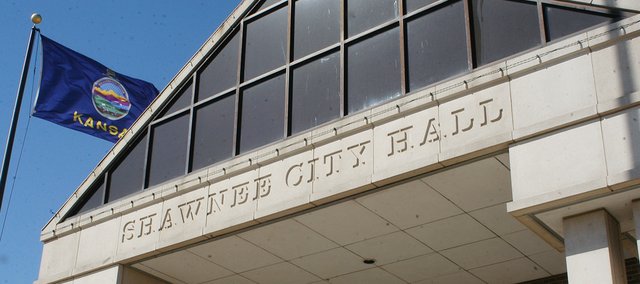 Shawnee will have three new city council members in January.
According to the unofficial final results posted by the Johnson County Election Office on Friday, the new Ward 1 councilperson will be Matthew Zimmerman, the new Ward 3 councilperson will be Justin Adrian and the new Ward 4 councilperson will be Lindsey Constance.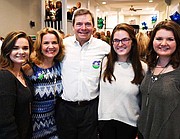 Zimmerman won against incumbent Dan Pflumm with 54.87 percent of the vote. He received 1,306 votes, while Pflumm received 1,072.
Adrian won against Dave Myres with 51.52 percent of the vote. He received 1,122 votes, while Myres came in close with 1,053.
Constance won against Noble with 55.62 percent of the vote. She received 1,440 votes, while Noble received 1,148.
In the Shawnee Mission School District, the race for the at-large school board seat was not as neck-in-neck as some anticipated.
Heather Ousley won against Mandi Hunter with 66.1 percent of the vote. She received 21,136 votes, while Hunter received 10,764.
The Johnson County Election Office reported that 17 percent of registered voters in the county cast votes during this election.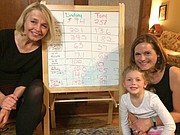 All three soon-to-be Shawnee city council members told the Dispatch they are thrilled with the results and they look forward to being part of the city's future.
Adrian said that throughout the early evening of Nov. 7, he was waiting anxiously for the results.
"When the early vote came in around 8 p.m., I looked at my friends and family and told them, 'We did it!,'' he said. "I felt joy, relief, and gratitude. A countless number of people helped me achieve this victory, and I could not have done it without them.
"I am looking forward to working with a diverse council to bring continued progress to Shawnee. There are many great things on the horizon in Shawnee, and I am ecstatic that I am going to be a part of it."
Zimmerman told the Dispatch he is truly honored and excited about the opportunity to serve Shawnee as a Ward 1 councilman. He emphasized he is especially grateful to his family, friends and supporters who inspired him every step of the way.
"The campaign was a lot of work, but was also very rewarding," he said. "I learned a lot from the constituents of Ward 1 by walking neighborhoods, meeting great people and talking about what is most important to them. There is a lot of diversity in Ward I, but everyone I met is passionate about wanting Shawnee to be a great city to live, work, and raise their family in.
"We all bring different perspectives and ideas regarding the needs of our City, and working together to bring those perspectives into a common vision is what will propel this community towards an ever brighter future."
He added that his goal will be to continue having an open dialogue with citizens.
"We have great city staff and leadership in the business community that are actively looking for high quality and strategic initiatives that can spur new economic development," he said. "I am eager to support that process however I can so we can build a truly vibrant community."
Constance expressed similar sentiment as her newly elected peers.
"I have met so many amazing people throughout this City Council race," she said. "I'm thrilled to have the opportunity to work together with the other council members, city staff, residents and businesses to improve our city."