Chainsaw carvings turn Shawnee school's trees into works of art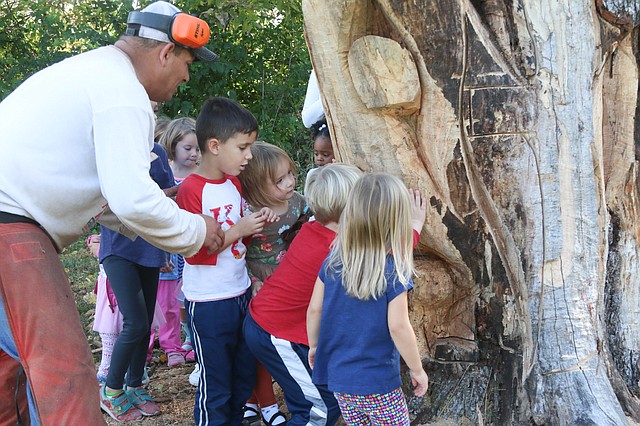 It was loud, it was messy and dozens of kids had a blast watching it come to life.
A couple weeks ago, local chainsaw artist Lyn Robinson carved animal, flower and insect designs into dead trees at Christots Montessori School in western Shawnee.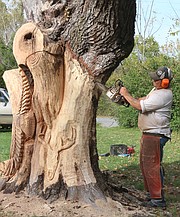 Instead of tearing the dead trees down, school officials decided to turn the eyesores into works of art to add curb appeal to the front of the school.
Visitors are welcome to swing by the school, 21403 Midland Drive, and admire the carved creations.
The school had raised around $3,000 for the display, which paid for the art and still left money for other school needs.
Students, staff and even parents watched Robinson bring designs to life with his chainsaw.
"Each design is all in his head because he doesn't know what will work with each tree until he starts," said Bethany Enyart, the administrative director for Christots. "It's fascinating to watch."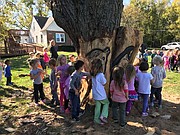 She added the experience has been educational for the 80-some kids who attend the nature-based school, which has been in Shawnee for 35 years.
"Watching him work, our kids got to learn you don't need a pencil or paint to make art," she said. "Sometimes all you need is a chainsaw."
Christots is located at 21403 Midland Drive.
More like this story