Olathe man arrested after firing gun at another driver during road rage incident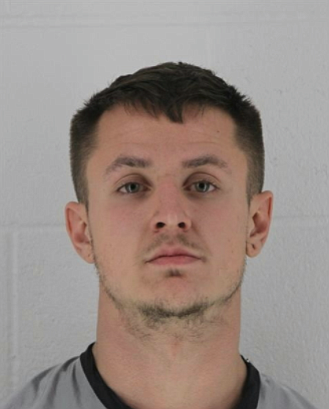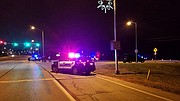 Shawnee Police arrested 20-year-old Olathe resident Keith Perisho after he allegedly fired a gun at two vehicles near Shawnee Mission Parkway and Midland Drive/Barker Road late Friday evening.
Recorded radio traffic indicates officers were called to the QuikTrip, 20605 Shawnee Mission Parkway, about 8 p.m. on reports of a "rolling disturbance."
Another officer was dispatched to the eastbound lanes of Shawnee Mission Parkway at Midland Drive/Barker Road.
Operation 100 News spoke to a Shawnee Police Department Supervisor, at Shawnee Mission Parkway and Midland Drive, who stated that gunfire damaged two vehicles during a road rage incident. Officers arrested the suspect at the QuikTrip, located at 20605 Shawnee Mission Parkway.
Police say the shots fired by the suspect damaged the vehicle he was arguing with and a second vehicle which was not involved in the road rage.
Major Sam Larson, public information officer for the Shawnee Police Department, says the incident occurred while all three vehicles were westbound on Shawnee Mission Parkway.
Maj. Larson says both victim vehicles had one adult inside.
When asked if the suspect was alone in his vehicle, Maj. Larson said, "we cannot release this information."
No one was injured.
Johnson County Sheriff's Office booking logs show officers arrested their suspect, Keith Perisho, at 8:12 p.m. Friday.
On Saturday, Perisho was charged with attempted second-degree murder, discharge of a firearm from a motor vehicle, and obstruction of legal process. All three charges are felonies.
Perisho remains in custody on a $500,000 bond. His next court appearance is scheduled for Nov. 30 at 9:00 a.m.
---
Operation 100 News provides overnight news coverage for the Shawnee Dispatch. Follow on Twitter for real-time updates.
More like this story