Former Kansas City Chiefs player arrested early Saturday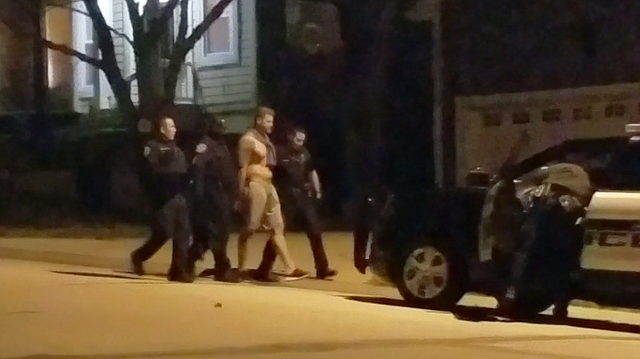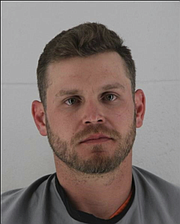 Shawnee Police arrested a former Kansas City Chiefs tight end early Saturday morning following a reported domestic disturbance.
Johnson County Sheriff's Office booking logs show Shawnee officers arrested 32-year-old Jacob O'Connell at his home in the 7200 block of Cottonwood Street about 12:30 a.m.
Recorded radio traffic indicates O'Connell's father called police from inside the house to report that his son was yelling and breaking things upstairs, where his wife and two children were.
At the scene, Sergeant Craig Herrmann told Operation 100 News that no one was injured and the suspect was arrested without incident.
"Fortunately, we got here before it got bad," Sergeant Herrmann said.
Officers walked a shirtless and handcuffed O'Connell from the house to a waiting patrol vehicle and he was quickly taken away from the scene.
Johnson County court records show O'Connell has been charged with misdemeanor criminal damage to property under $1,000. His bond has been set at $1,500. O'Connell posted bond and was released early Saturday evening.
The Kansas City Chiefs selected O'Connell in the seventh round of the 2009 NFL Draft. He went on to play in 85 games for the Chiefs between 2009 and 2012.
Shawnee Police have refused to release or confirm any additional information.
---
Operation 100 News provides overnight news coverage for the Shawnee Dispatch. Follow on Twitter for real-time updates.
More like this story