Services set for Shawnee woman, 22, killed in downtown Lawrence shootings; Leah Brown described as loving, 'vibrant'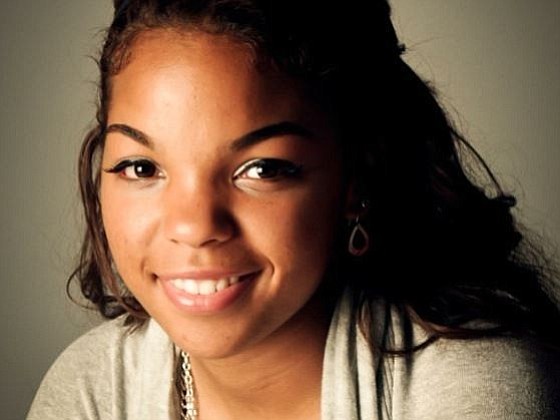 Friends have stepped up to raise money to help the family of Leah Brown with funeral and other expenses, as they prepare to bury her this week.
Brown, 22, of Shawnee, was one of three people killed early Sunday morning when a flurry of gunfire erupted near the intersection of 11th and Massachusetts streets in downtown Lawrence as bars were letting out for the night.
Brown loved life and loved her family, said Sarah Simpson, who works with Brown's mother and is organizing an online fundraiser for the family.
"She was just one of those people that was just like completely full of life," Simpson said. "She was just so vibrant."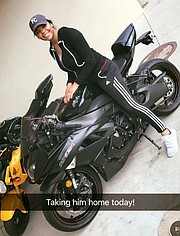 Simpson said Brown often came in to visit her mother and fellow nurses at the University of Kansas Hospital in Kansas City, Kan.
"She was always in our department," Simpson said. "All of us were like moms to her."
Brown loved to roller skate, watch her brother play football and ride motorcycles — and had one of her own, Simpson said, laughing when she said she and her fellow nurses all tried to talk her out of it. She graduated from Bishop Miege High School in Roeland Park.
Visitation for Brown is planned from 5 to 8 p.m. Thursday at Queen of the Holy Rosary, 7023 W. 71st St. in Overland Park. Funeral Mass is planned for 10 a.m. Friday at the church.
Simpson said she and another co-worker of Brown's mother, Gretchen Brown, are raising money to help the family with funeral costs as well as to offset costs of taking the time they need off work.
Gretchen Brown loves her work as a nurse, Simpson said, but "her kids are her absolute world."
The fundraiser is online at youcaring.com/leahbrown-968429.
"Leah was a vivacious young woman who loved life and loved her family," the You Caring page says. "On October 1st she was taken from this world needlessly in an act of violence."
The Journal-World was unable to reach Gretchen Brown this week. However, she told Kansas City media outlets that her daughter had gone out to Lawrence that night with a friend.
Brown said the friend told her the pair had just left Brothers Bar and Grill, 1105 Massachusetts St., when they saw what they thought was a fistfight ahead, heard gunshots and Leah Brown fell to the ground, The Kansas City Star reported. Brown, who died at the scene, was shot once in the side of her chest, her mother told The Star.
Four young men also were shot.
Colwin Lynn Henderson, 20, and Tremel Dupree Dean, 24, both of Topeka, died. Lawrence police said Monday that a 19-year-old Topeka man remained hospitalized in stable condition and a 28-year-old Topeka man had been treated and released.
Lawrence police say their investigation is ongoing, and they continue to seek tips and information from the public in the case.
Leah Brown had been an athlete in high school, was working in the child center at Life Time Fitness in Lenexa and — after being home in Shawnee on medical leave — planned to return this fall to Navy boot camp, according to media reports.
"I'm so incredibly proud of who she was and decisions that she made," Gretchen Brown said in a video interview with Fox 4 News, "and think that she was headed on a good track and would have made an impact on the world."