Shawnee city manager announces resignation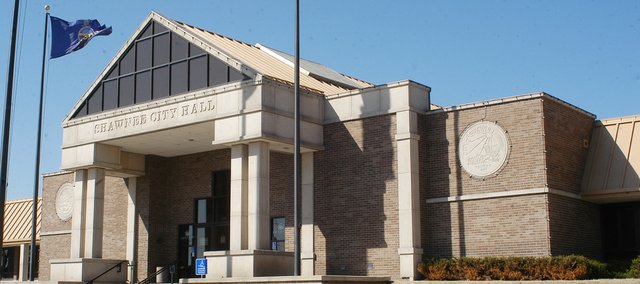 Shawnee city manager Carol Gonzales will leave her position next month after more than a decade on the job.
The city released a statement today acknowledging that her last day will be Nov. 15.
Gonzales will be joining the leadership team of the Mid-America Regional Council as the Director of Finance and Administration.
According to its website, MARC is a nonprofit association of city and county governments and the metropolitan planning organization for the bistate Kansas City region.
It is governed by a Board of Directors made up of local elected officials, it serves nine counties and 119 cities.
Gonzales joined Shawnee's staff in December 1998 and was promoted to city manager in 2005.
"It was with mixed emotions that I informed Mayor Distler last night of my decision," Gonzales stated in the release. "I am so proud of the people in this organization and all we have accomplished. I know the city will continue to grow and prosper, and citizens will continue to enjoy a high level of service from the talented professionals working at the City. At the same time, I am excited and honored to continue my public service career at MARC, an outstanding organization with significant regional impact."
Gonzales credited elected officials and city staff for the substantial growth, stable economic condition and record high citizen satisfaction scores Shawnee has enjoyed in recent years. So far this year, she said, the city has started work on a new fire station, accomplished record levels of road and drainage projects and launched the massive Nieman Now infrastructure redevelopment. Additionally, private investment is moving at a rapid pace, with great potential for the future.
Shawnee City Council President Brandon Kenig told the Dispatch that in her 12 years as city manager, Gonzales played a pivitol role in Shawnee's expansive growth and development from a sleepy bedroom community to the third largest city in Johnson County and the seventh largest city in the state of Kansas.
"She leaves a lasting legacy defined by efficient management of city operations and the formation of one of the most effective, competent, and responsive city workforces in the metro area," he said. "The loss of institutional and historical knowledge with her departure cannot be overstated. Regretfully, our city loses a dedicated and passionate public servant, but I wish Carol the best on her new career opportunity and thank her for her many years of public service to growing and strengthening our community."
According to Shawnee Mayor Michelle Distler, Gonzales was a steady professional during the difficult times of the recession and also now, at a time of rapid change in Shawnee. She worked hard to get input from residents and businesses to build the kind of community that they wanted.
The city council will discuss and announce the process to identify and hire Gonzales' successor, Distler said.
"Carol gave her time, talent and her heart to Shawnee, raised her family here, and we've been fortunate to have her as our city manager for the past 12 years," Distler told the Dispatch. "We wish her well in this next phase of her public service career. I have complete confidence in staff to continue with exemplary service to the residents until we fill the position."
-Mike Frizzell of Operation 100 News contributed to this report.