Elementary school art teacher seeks military veterans or active duty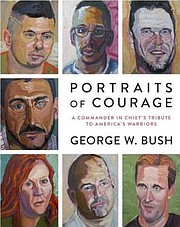 Shelly Souders, art educator at Mize Elementary, is looking for military veterans or active duty personnel who would like to pose for an upcoming project called Portraits of Courage.
This project is based on George W. Bush's book "Portraits of Courage." The book is filled with portraits and essays of soldiers painted and written by the former president.
If you have a friend or family member who would be interested in posing and being interviewed by students, please contact Souders by email at ssouders@usd232.org.
Models would need to be available for about an hour during the day Oct. 24-27. Each classroom will be painting and interviewing a different model. She is in need of 19 models.
More like this story