Historic marker stolen in downtown Shawnee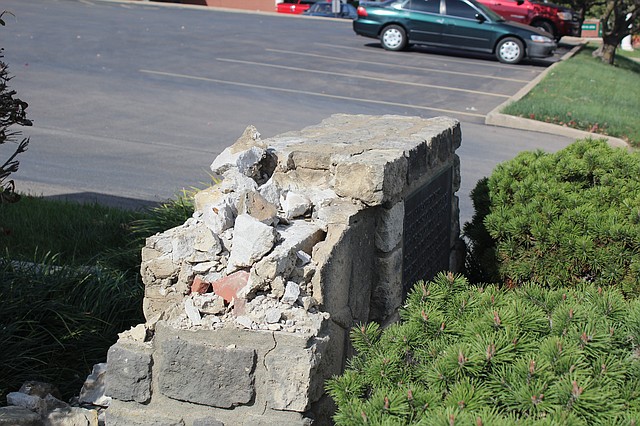 A little piece of Shawnee history was recently destroyed by vandals.
Thieves dislodged and stole a 200-pound anvil, which was perched on a limestone marker commemorating the location of the 1860's Star Blacksmith Shop. A corner of the marker, which sits near Martin Family Dentistry on Nieman Road, was destroyed.
A sledgehammer was discovered behind the marker.
To a collector, the 100-year-old anvil could be worth anywhere from $700 to $800, Shawnee Town 1929 Museum Director Charlie Pautler told the Dispatch.
After the city broke the news on its Facebook page Oct. 19, numerous residents responded with shock and dismay.
"I'm heartened by the public's reaction," Pautler said. "They value their local history."
So far, it is unsure what the city's next step will be.
Pautler plans to meet with other city officials this week to determine how to proceed.
He told the Dispatch he estimates it could take around $200 to fix the damage.
If anyone has any information related to this incident, please contact the Shawnee Police Department.