Popular Shawnee party store plans to close this month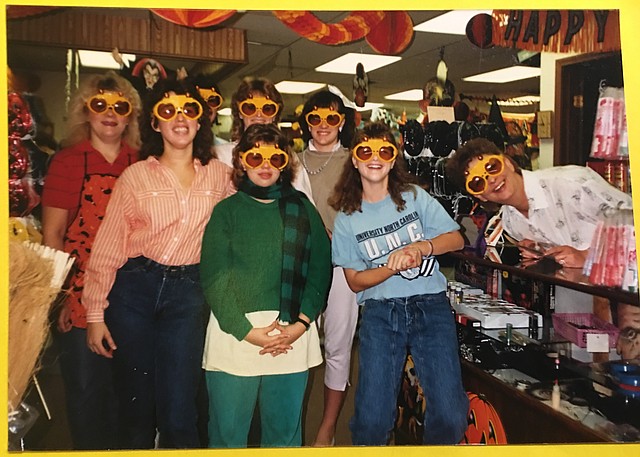 After nearly four decades on Johnson Drive, a family-owned party store will be shutting its doors later this month.
Tom and Betty Wilson, owners of Fun Party and Wedding Services, 12119 Johnson Drive, said they are closing shop to enjoy retirement.
The popular Shawnee store sells everything from party decor to balloons.
"It's a bittersweet goodbye," said Adriane Brandenburg, the Wilsons' daughter. "I'm proud of everything my parents accomplished. They are very hard workers."
Her parents started the business in 1973 out of their Prairie Village home garage. In 1979, the couple purchased the 18,000 square-foot building in Shawnee to house the carnival and rental business.
In the early 1980s, they expanded to party and wedding items.
Brandenburg told the Dispatch that she isn't sure how many balloons inflated over the years, but some days alone there were over 500 of them.
Betty Wilson estimates the store has assisted with 15,000 wedding invitation orders in the past three decades.
Although the store is closing, the family is definitely not leaving the Shawnee community.
Tom and Betty live in Shawnee. Plus, their son will continue to operate Fun Services in western Shawnee.
In 2000, Zach Wilson had purchased the carnival and rental business aspect of the shop, and created a very successful enterprise out if it.
During their retirement, Tom and Betty will still help out their son at his business.
The Wilsons told the Dispatch, their store would not have been the success it was without its employees and the support of the Shawnee community.
They also wants to thank the city of Shawnee, and its police and fire departments, for their help and assistance over the years.
"Shawnee is a very welcoming community with a small town feel," Brandenburg told the Dispatch. "They embraced (Fun Party and Wedding Services) from the beginning. They really support small, local businesses."
Of course, Tom and Betty also want to express their gratitude for all of their store's customers over the years.
"We've had a lot of loyal customers, some for forty years," Brandenburg said. "It was more than a store, it was a happy, fun place that made a million memories."