Letters to the Editor: Residents concerned with 'partisan' council campaigns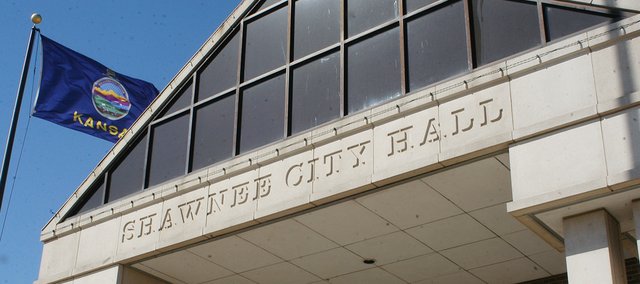 To the Editor:
Shawnee citizens will vote for City Council members on Nov. 7. Unlike a State Legislative, Senate or Governor's race, the City Council is a non-partisan race.
Per the city of Shawnee website, candidates aren't required to file a political party affiliation because political parties are irrelevant to providing services for the city. In fact, cooperation between elected officials belonging to different political parties is more likely if the race is non-partisan. It is rare and refreshing when voters can actually talk to candidates without preconceived biases about who they are or what they might think. Political party affiliation strips us of the open-minded willingness to meet candidates as unique individuals, with their own stories, values and beliefs.
The job of a council member is to find the long-term public interest of the community as a whole. When a city council candidate chooses to run a campaign filled with attack ads, open and hostile partisanship, innuendo and discourtesy, it fails the community and the voter.
I'm particularly disappointed with candidate for Shawnee City Council Ward 3, Dave Myres.
Myres champions his registered political party, openly advertising a concerted plan to act as a partisan city council member if elected.
He maintains an ongoing campaign of uncivil discourse through mailers and several two-page letters he has mailed to voters.
It appears Mr. Myres is confused about the position for which he is running. The use of generous campaign donor funds to create hit pieces against those who run against him is unfortunate; unfounded and untrue accusations claiming his opponents are liberal boogeymen, or that they will raise taxes on citizens and allow rampant apartment complexes to take over the city is borderline comedic. I'm certain Mr. Myres isn't as perfect as he'd like to profess, nor his opponents as evil as his righteously indignant hit pieces would lead one to believe.
From this point on, if I receive a mailer or letter from any candidate, the likes of which Mr. Myres and his campaign forced upon western Shawnee citizens, I will cease consideration of that candidate and explore other options to represent my family. It is ugly, mean-spirited and demeaning to the public office for which the candidate is running. I encourage my friends and neighbors to do the same.
If Mr. Myres wins this race, it reinforces this behavior. Whoever chooses to run against him during the next election can expect this same type of treatment. And, it reflects a willingness on the part of Shawnee citizens to embrace this type of boorish political behavior in a non-partisan race.
Consider voting for the other candidate, Justin Adrian. Mr. Adrian takes the high road by focusing on meeting Shawnee voters and representing their concerns, as reflected in his appropriate and civil mailers. Too bad Mr. Myres can't learn a little class by observing Justin Adrian, who visits the voters in his community at their front doors, rather than paying money to send out ugly mail.
Marlys Shulda,
Shawnee
---
To the Editor:
There is a concerted effort by candidate Tony Noble to "partisanize" the non-partisan Ward IV City Council election.
Mr. Noble recently visited my home, at which time we had a discussion about the election and surrounding local political issues. The fact that I, in my capacity as a Republican Precinct Committeeperson, endorsed Lindsey Constance for City Council came up. Mr. Noble asserted that because I hold this position, "there is an expectation that [I] support the Republican," or in other words, him. I reminded the candidate that this was a non-partisan election, meaning there was no Republican or Democrat candidate, and that furthermore there was no such expectation for precinct committee people (and even if there werev, it wouldn't apply in this case).
Mr. Noble, both to me in-person and in a recent mail-out, is attempting to make this election into something it is not. In his campaign literature, Noble brings up divisive partisan issues that rarely come up in municipal government, and I feel it is an inappropriate distraction from the real issues for him to do so.
We have enough partisan warfare in Washington and Topeka, so there is no need to bring it to Shawnee. What the citizens of this city need is a representative who will represent them, rather than a political ideology. I believe this representative is Lindsey Constance, which is why I am happy to endorse her in every capacity I hold: both as a concerned citizen and as a Republican Precinct Committeeperson.
Michael Wray,
Shawnee
More like this story