Meet Ward 1 candidate Dan Pflumm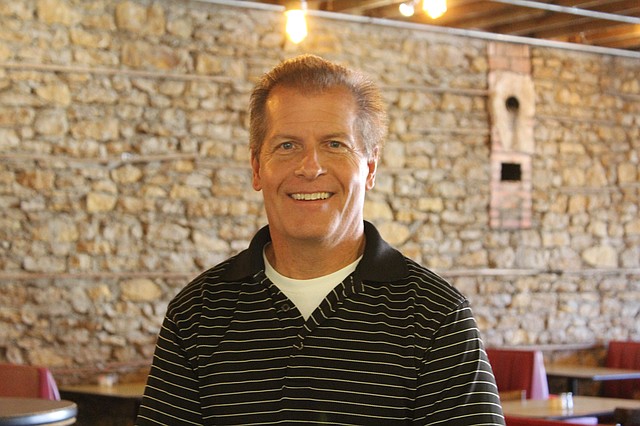 Incumbent Dan Pflumm was first elected to the council 15 years ago. He wants to continue serving so he can help the city grow and prosper.
His main priorities will be focusing on the revitalization of downtown Shawnee, as well as bringing more focus on Ward 1.
"We seem to spend most of our money in the newer areas, while the older parts need more curb and gutter improvements," said Pflumm, who is the president of DanCo Systems and the owner of the southwest corner of the downtown shopping strip. "A lot of people feel neglected, so it's important to reinvest in our older parts of town. If we don't, it will bring everything else down."
During his council career, he helped advocate for 51st Street improvements and helped encourage KDOT to fund a majority of the K-7 and Johnson Drive interchange project.
He has also supported storm drainage improvements throughout the city, was in favor of the new fire department slated to be built out west and supported moving forward with the renovation of the Aztec Theatre.
Here are his answers to the Dispatch questionnaire:
There has been a lot of controversy regarding the role of incentives in development in Shawnee lately. What role do you think taxpayer money should play to support private sector development? What kind of projects would you consider "worthy" of incentives, such as Tax Increment Financing or Community Improvement Districts?
Incentives are good tools to attract companies to the City of Shawnee. The State of Kansas provides several different types of incentives for us to use to attract companies.

The problem arises when staff presents a project with all possible incentives on one project so the citizens are providing close to 40 percent to 50 percent of the project costs.
I am in favor of using incentives except when the citizens are paying a large percentage of a project.
The city of Shawnee will soon be going through the process of hiring a new city manager. What qualities and qualifications would you like to see in the next person who fills that role?
The candidate should be able to work with all city council members and the mayor, should have experience working in the public sector and should have good managerial skills.
Across Johnson County, mixed use developments featuring retail, restaurant and multi-family residential units are being constructed, to accommodate what is considered a growing need for millennials and baby boomers who don't want to be homeowners. The City Center neighborhood in Lenexa and Prairiefire district in Overland Park are prime examples. Developers are also proposing a mixed use project at the Westbrooke Village Shopping Center location at 75th Street and Quivira Road in Shawnee. Do you think mixed-use development has a place in Shawnee? What type of developments should the city be attracting?
There are areas where mixed-use developments would be great and other areas where they do not fit.
In general I am in favor of mixed-use developments. We will just have to see what projects are presented and which incentives they are looking for.
What do you feel are the three biggest issues facing Shawnee? If elected, how would you address those issues?
Economic development is our biggest issue within the city, we need to do a better job of attracting commercial development so our economy will increase and decrease the tax burden on the citizens of Shawnee.
We need to continue to redevelop our older areas so our property values remain strong.
Roads are very important since millions of dollars were taken from the roads budget in past years.
We will need to continue to catch up on road maintenance and resurfacing and then focus our efforts on adding cubs & gutters to many of the roads in the older areas that were promised in years passed.