Meet Ward 1 candidate Matt Zimmerman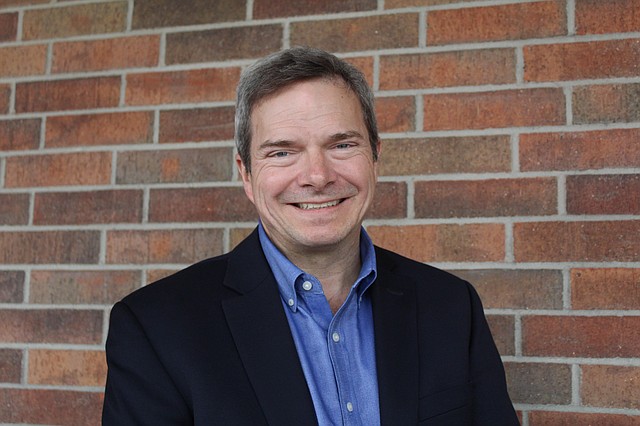 Although his name may be new to some voters, Matt Zimmerman has been active in the Shawnee community for years.
The father-of-three has been a member of the Shawnee Rotary Club for the past 15 years. Along with his wife, he has been active in fundraising for Shawnee Town 1929, as well as for the Shawnee Mission Northwest marching band and PTA.
Zimmerman, an account executive for Johnson Controls, told the Dispatch he is running because he wants to give back to the community, plus he thinks the city needs to step up its game when it comes to economic development.
"I want to bring some vitality to Shawnee," he said. "It would be great if we brought businesses with high-paying jobs here, because that will help bring more high-end restaurants and shops to the city. It's not just about keeping tax dollars in Shawnee, but bringing those dollars into Shawnee as well."
One of the things he loves about Ward 1 the most is the diversity, he added. If elected, he looks forward to balancing the priorities for residents living both east and west.
Here are his answers to the Dispatch questionnaire:
There has been a lot of controversy regarding the role of incentives in development in Shawnee lately. What role do you think taxpayer money should play to support private sector development? What kind of projects would you consider "worthy" of incentives, such as Tax Increment Financing or Community Improvement Districts?
Incentives should be used as a means of neutralizing the financial challenges a developer faces in dealing with challenging conditions of a specific site such as rugged terrain or blighted areas.
Shawnee is not as flat or easy to build on as many of our neighboring communities, so incentives play an important role in allowing Shawnee to compete for the commercial development that we need.
Regardless of the funding mechanism, incentives should only be used for projects and businesses that will grow our commercial tax base and improve the overall quality of our community and our standard of living.
The city of Shawnee will soon be going through the process of hiring a new city manager. What qualities and qualifications would you like to see in the next person who fills that role?
The top three qualities for a city manager: strong leadership skills, resourceful and creative problem solving skills, and a strong sense of fiscal responsibility.
With regards to qualifications, the candidate should have a strong resume of experience and success in working in like-sized municipalities with a diverse population and civic challenges similar to what we have in Shawnee.

As importantly, our new City Manager should have a demonstrated willingness to become an integral part of our city's social fabric and build strong bonds with the people of our community.
Across Johnson County, mixed use developments featuring retail, restaurant and multi-family residential units are being constructed, to accommodate what is considered a growing need for millennials and baby boomers who don't want to be homeowners. The City Center neighborhood in Lenexa and Prairiefire district in Overland Park are prime examples. Developers are also proposing a mixed use project at the Westbrooke Village Shopping Center location at 75th Street and Quivira Road in Shawnee. Do you think mixed-use development has a place in Shawnee? What type of developments should the city be attracting?
I have had many conversation with successful older couples who are, for different reasons, done with hassles of home ownership and are moving to places like Lenexa City Center because Shawnee doesn't have the type of mixed-use living arrangement they were looking for.
It is clearly evident that there is a significant demand for these types of upscale projects within Shawnee and we should be making every effort to satisfy that demand.

A well-executed mixed-use development will improve the value of surrounding neighborhoods, help us retain our more affluent citizens, and increase our cities tax revenues over the long haul.
What do you feel are the three biggest issues facing Shawnee? If elected, how would you address those issues?
First, unbalanced tax revenues from the commercial sector. Shawnee lags our neighboring communities by a significant margin in this metric and as a result, the residents are having to foot the bill.
Second, we need to attract businesses that offer high paying salaries and bring more professionals to our community.
Third, we must rid ourselves of the blighted areas within our community.

All of these challenges share a common solution; we need to focus our efforts on smart economic development that targets the right type of businesses and industries, develop a rigorous test for the proper use of incentives that allow us to compete with neighboring cities, and then work together as a community to bring vitality to back to our city.