Shawnee aviation author celebrates big milestone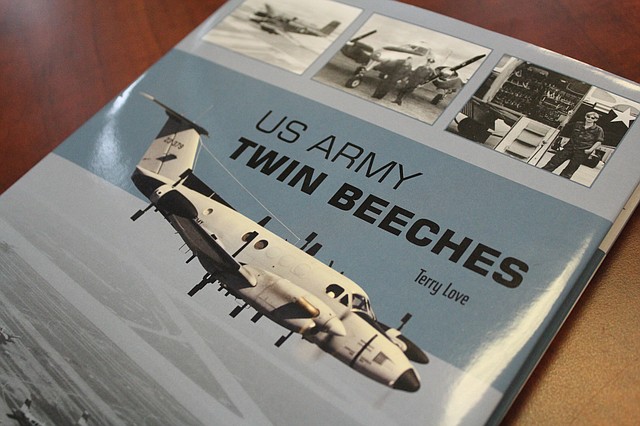 To say Terry Love is an airplane enthusiast is a bit of an understatement.
His passion for the flying vehicle dates back to when he was 3 years old, riding in a little airplane for the very first time during a vacation with his parents in Oklahoma.
With each year, his love grew.
"As a child I built model airplanes and I would go to the school library and check out books on airplanes and I would doodle airplanes," said Love, with a laugh.
This summer, the Johnson County native's passion for airplanes hit a literary milestone.
In June, he published his 20th aviation theme book: "US Army Twin Beeches."
He published his first book about airplanes in 1989.
His inspiration to start writing books was due to the boxes of photographs he has stored from his time served in the Vietnam War 50 years ago.
"In Vietnam, I carried my camera everywhere and I took thousands of photos," said Love, a 1962 Shawnee Mission North High School graduate. "There were a lot of spooky planes and some really rare stuff."
For each of his books, he researches airplanes by traveling to air shows and interviewing pilots and crew members.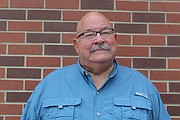 His favorite interview was with a pilot who flew a supersonic bomber over Hanoi, Vietnam, during the time John McCain, among countless other soldiers, were being held as prisoners of war.
The complex aircraft was designed with more than a dozen high-tech cameras underneath, which captured photos of the city at 1,400 mph at 800 feet, more than the speed of sound.
"He was gone before they even heard him," Love said. "He took those photos so they could determine where the prisoners of war were."
Other favorite interviews of his include World War II pilots who flew Grasshoppers, small planes covered in canvas and nose art.
"I am told stories that otherwise wouldn't be heard," Love said of his dozens of interviews.
His best-selling book is "Wings of Air America," published in 1998, which details the largest of the CIA's secret airlines.
"People like the spooky stuff," he said. "I try to pick subjects nobody has ever written about before."
In addition to his book-writing and photography, Love spent his career in the aviation field.
With a degree in aeronautics, he got hired in the sales division for North Central Airlines, which eventually was merged to become Northwest Airlines.
Living in Minneapolis, Minn., he worked his way up the ladder to eventually being in charge of high priority cargo, in which he oversaw everything from $70 million worth of diamonds to organ transplants.
One of the biggest perks of working for an airline, however, was flying for free.
The job allowed Love and his wife, Carol, to jet off on exciting vacations to Europe and Hong Kong.
When he retired in 2005, the couple moved back to Shawnee.
It was here he embarked on another passion: local history.
He now lives on a property where his great-great grandfather used to deliver mail on horseback during the 19th century.
He's also president of the Monticello Community Historical Society.
And just because he's reached a milestone with his book career, he's not putting down his pen.
Love is currently working on two more aviation books.
Love's books are available on Amazon.