Shawnee City Council discusses potential new reappointment policy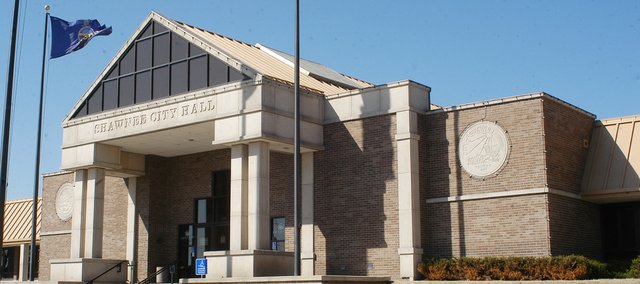 The Shawnee City Council is considering a new policy establishing guidelines over appointments and reappointments to city boards and commissions, with the hope it will encourage more community involvement and allow the process to be more simplified.
At its council committee meeting on Tuesday evening, the governing body mulled over two policy options.
The policy the council unanimously chose to go forward to a city council meeting for a vote was option number one, which would allow those already serving on a board or commission to be reappointed more smoothly.
In this case, the mayor or council member who wishes to reappoint the current person would notify the clerk, who would then contact the appointee to determine if they wish to continue serving.
If they do, their reappointment will be forwarded to the governing body for a vote.
If not, there will be a vacancy recruitment process.
If the mayor or a council member chooses not to reappoint somebody, the vacancy recruitment process will be followed.
In option two, the one the council did not move forward, the policy would have processed all reappointments as vacancies, forcing the vacancy recruitment process to be followed regardless if board members or commission members wish to continue serving.
The vacancy recruitment process will be as followed:
l The clerk will conduct a biannual recruitment process in the fall and spring.
l Outreach will be conducted on social media, the city's website and other media outlets.
l Recommendations will be distributed to the governing body approximately seven days prior to a council meeting.
l Recommendations will be presented as a "slate," similar to the council's consent agenda.
l Once approved, the clerk will contact the employee for orientation.
Many of the council members stated they favored option one because it was simpler for board and commission members who wish to be reappointed.
"I think with option number two, we're doing a lot of extra work we don't need to be doing and making a lot of volunteers do a lot of extra work they don't need to be doing if they are going to get reappointed anyway," said Councilman Mickey Sandifer.
Councilwoman Stephanie Meyer agreed.
"It seems to me option one is a good compromise of giving deference to volunteers who are doing a good job but also allow opportunity for more folks to get engaged in the process, so it seems like a good hybrid solution," she said.
Councilmen Dan Pflumm and Mike Kemmling both said they preferred option two, with Pflumm adding that it would give more people the opportunity to volunteer for the city.
Councilman Jeff Vaught, however, said he believed the current appointment/reappointment process has been working really well and he was worried the council was trying to complicate it.
"They're volunteers, they're not getting paid for it and most of the time we're just happy to have somebody step up and do it and we're acting like they're going through this screening process to work at NORAD (North American Aerospace Defense Command)," he said, in exasperation. "Let's just make it easy."
Councilman Brandon Kenig agreed the process shouldn't be a hassle for those facing reappointments.
"I do feel like if someone has given the time and has already been appointed, there should be deference given to the time and effort they put into a volunteer position, but if there are extraordinary circumstances that warrant their removal, then those can still take place," he said, stating why he favored option one. "But having them go through hoops every single time seems a little much."
Council members weren't the only ones with an opinion on the subject.
During the public comment section, Shawnee resident Ray Erlichman said he personally preferred option two.
"People sitting on these boards and commissions, most of them are very, very functional and have done a great job, but like anything else, sometimes people get a little stale," he said. "We expect our office holders to file for reelection, we don't just put them back in office, so why shouldn't these people on commissions and boards have to reapply also? These boards and commissions have a very important impact on the city."
He also pointed out that in the past, advertising for the positions has been lacking, as he never saw any appointments advertised on social media, the city website's main page or the Dispatch, so he hopes the new policy will change that fact.
"As our city grows, we're doing ourselves a disservice by not fully advertising this on the various media outlets and having people submit resumes," Erlichman said. "The city is getting more diverse, we're getting a larger population with more backgrounds, more education. I think we're hurting ourselves if we don't reach out, as opposed to the old way of doing it."
The governing body will discuss and vote on the option one policy at a future council meeting.