VML

volunteers paint mural on Wonderscope building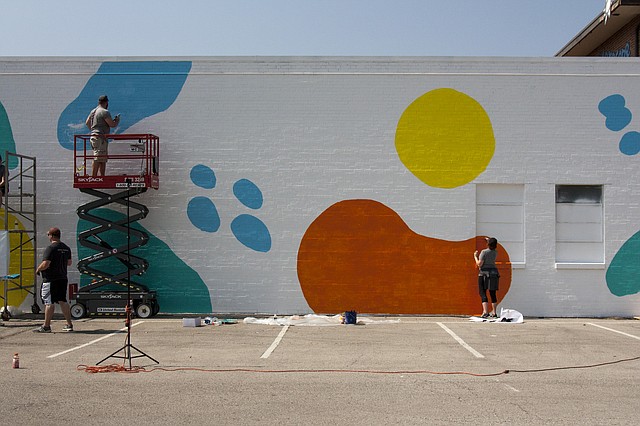 Global marketing agency VML closed more than two dozen offices across the world Thursday to give thousands of employees the opportunity to support nonprofit organizations and worthy causes in their communities as part of VML Worldwide Foundation Day.
This year's theme for VML's volunteer efforts was "All In." The theme focuses on employees across the globe uniting for one day of action to accomplish something amazing.
Several employees from VML's Kansas City office spent the day at Wonderscope Children's Museum of Kansas City, 5700 King Street, putting their artistic skills to work by painting a mural.
Other employees volunteered at Union Hill Cemetery, KC Pet Project, City Union Mission, Cultivate KC, Longfellow Farm, Children's Place, and the Police Athletic League.
"Giving back is a unique thread that unites VMLers around the world in a charitable, collaborative and fun way," said Jon Cook, VML's global CEO. "I'm really excited about this VML tradition. It's personally one of my favorite days of the year. It's great to give back to communities we operate in."
In addition to volunteering time, the VML Foundation has donated nearly $1.4 million to various causes.