Shawnee filmmakers seeking hometown help for national movie competition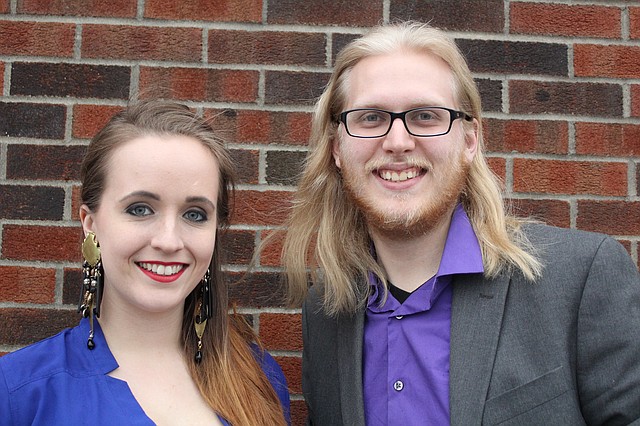 A couple of Shawnee filmmakers have a shot at the big time.
But they need a little help from their hometown to make it happen.
Shawnee residents and married couple Patrick Poe and Lolo Loren have entered their female-driven comedy, "The Way It Goes," in the Hometown Heroes filmmaking competition established by indie producers Mark and Jay Duplass in partnership with the crowdfunding site Seed&Spark.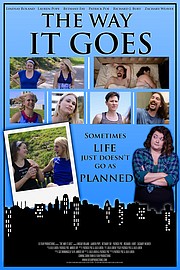 The Duplass brothers are the force behind the HBO show, "Togetherness," and feature films, such as "Adult Beginners" and "The Bronze."
To have a chance, the Shawnee couple's film needs to gain at least 500 followers on the Seed&Spark site, as well as raise $8,000 in pledges.
Poe and Loren, heads of Shawnee-based IX Productions, are well on their way in raising the funds, but they need more followers on their Seed&Spark page by Oct. 12.
The winner of the competition will receive $25,000 for their film and a chance to have the film produced by the Duplass brothers.
"We're more excited for the chance of being mentored (by the Duplass brothers) than we are about the money," said Loren. "It's a huge foot in the door."
Their film, "The Way It Goes," is one of two Kansas City area films entered in the competition; it is the only Kansas film, among 76 national entries.
The film centers around a woman in her late 20s who struggles with relationships and self-acceptance. She realizes it is necessary to step outside her comfort zone in order to pursue happiness.
"It's easier to get a regular job and be a part of regular society, than it is to make happiness a priority and chase a dream," Poe said.
The young couple have made five films so far, with their last one, "William Shakespeare's A Midsummer Night's Dream," debuting at the Kansas City Film Festival last spring.
Their films are all filmed in the Kansas City area and feature local actors and crew.
"The Way it Goes" was filmed around Kansas City and Shawnee.
Poe and Loren, who produced, wrote and directed the light-hearted comedy, are still seeking out Shawnee businesses for potential locations to film additional scenes.
The Hometown Heroes competition is the biggest opportunity the couple has had to put their work on a national level.
"It would be cool to represent Kansas," Poe said. "There's a lot of quality work being done here, and a lot of other places outside L.A."
Loren agreed she would be proud to help put Shawnee on the Hollywood map.
"We want to help the Kansas City film scene grow and blossom because there is so much talent and so much potential here," she said. "And the Kansas City area is so colorful and cool, with many good film locations."
Both told the Dispatch that no matter what happens with the Hometown Heroes competition, they will continue to make films in Shawnee and pursue their dream.
If you want to help out the couple, follow their film at seedandspark.com/fund/thewayitgoes#story. Following the couple on the site is free and only requires an e-mail or a Facebook profile.