Shawnee business of the month: Cosentino's Price Chopper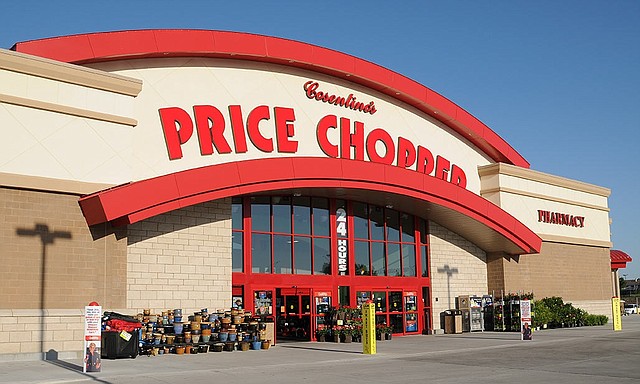 For years, families have been drawn to western Shawnee for its picturesque landscape and peaceful atmosphere.
Serving the grocery needs of that tight-knit community is a local family owned and operated store near Shawnee Mission Parkway and Kansas 7 Highway.
Cosentino's Price Chopper, 22210 West 66th St., opened in Shawnee a decade ago and it has become the go-to grocery store for nearby residents.
While western Shawnee continues to grow, Cosentino's Price Chopper embraces the community with its emphasis on customer service and its generational family business values.
Cosentino Food Stores is celebrating nearly 70 years in the grocery industry.
The company roots began in 1948 when Dante Cosentino Sr., an artist who immigrated from Italy, providentially found himself purchasing a small fruit stand.
His wife, Beatrice, and himself had recently welcomed their two oldest sons, Jim and Jerry, home from the war. Through the securing of this market place, Dante Sr. aimed to aid his boys in transitioning from life at war to life at home.
Thus, the family business launched.
Over the years, the family helped establish its presence in the community and created an atmosphere for friendship, loyalty and quality customer service.
The third generation has now joined the business and strives to deliver fresh perspective and insight as new growth and development occur within the industry.
"The heart of the company has always been to serve others and give back to the community that embraced a young local family from its inception," said spokeswoman Khara Cosentino. "Truly, from the start, the spirit of generosity was extremely present in the Kansas City area. That spirit became contagious and still endures as a vital role within the family business. It was always of utmost importance to join in all efforts to make Kansas City the best place to live."
She added the Cosentino family is consistently marveled by their loyal customers, vendors, and employees; individuals who never hesitate to go the extra mile and work together to make each day better than the one before.
Building lasting relationships and connections with the people and the community of Kansas City has always been seen as a cherished honor, she said.
Cosentino Food Stores currently operates around 30 stores in the Kansas City area.
Giving back to the community has also been important to the family-run company.
In the most recent year, Cosentino stores donated more than $1 million worth of food to Harvesters Food Network and other local food pantries.
For more information about Cosentino's Price Chopper in Shawnee, visit mypricechopper.com or call 913-422-2130.