Lake Quivira executive chef wins 'Taste of Elegance' award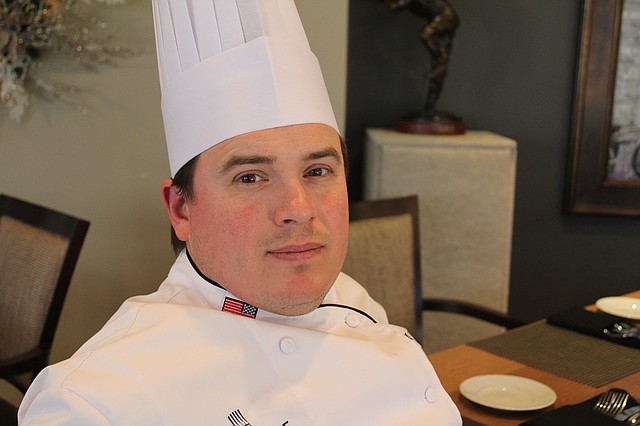 Lake Quivira Country Club recently announced its executive chef Michael Lamping received first place honors in the Missouri Pork Producers Association's 2018 Kansas City Taste of Elegance competition.
The Taste of Elegance culinary competition, one of the major cooking events for professional chefs since 1987, is designed to inspire innovative and exciting ways to menu pork.
The program brings chefs the opportunity to showcase their culinary creativity with pork as a center of the plate item and is based on a variety of factors including taste, originality and presentation.
Lamping won first place with his presentation of a Cherry and Pistachio Wrapped Pork Tenderloin.
The winning dish features 36-hour bourbon maple syrup braised pork belly, chicken fried scallion waffle, bacon and candied onion jam, roasted sweet potatoes, parsnip puree, brussels sprouts, and pearl onions.
Lamping joined Lake Quivira Country Club as executive chef nearly five years ago. He directly manages a staff of 13, and develops all food items for menus, al a carte, banquet and member events.
He recently assumed a leadership role for the clubhouse.
"Lake Quivira is proud of Chef Michael and his team," said Lake Quivira general manager Geary Goss. "It is not unusual to see Chef interacting with our members in the dining room, describing recipes, asking for taste tests on new dishes and, of course, taking compliments."