Johnson County Library Board announces opening date for new Monticello Library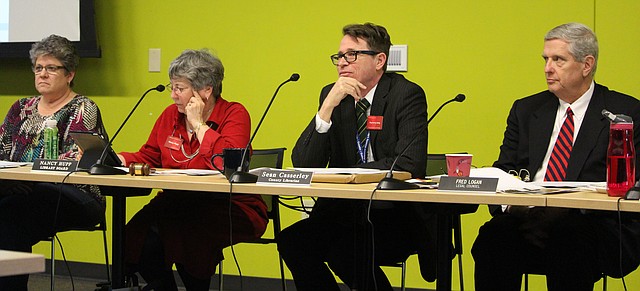 A date has been set.
The new Monticello Library will open its doors to the public from 1 to 5 p.m. on on Aug. 5.
The newest branch is currently under construction at 22435 W. 66th Street in western Shawnee.
The Aug. 5 event will be low-key, according to Johnson County Library Board chair Nancy Hupp.
"We know how eager our residents are to get into this beautiful facility," she said. "So we are inaugurating services quickly, and people can start using their new Library right away."
Activities will include tours of the new building conducted by library staff and an opportunity to meet artists who've created new works of public art to be installed at the site.
The afternoon event takes place during what will be regular Sunday service hours, making Monticello the fifth library in the county system open on Sundays.
Library officials said they are excited for the upcoming opening day.
"It's great to be able to offer library services to this community because it has been long overdue," County Librarian Sean Casserly told this Dispatch. "We're thrilled with the support from the community and for the library board's vision in helping to make this happen."
For more information about the new Monticello Library, click here.