Man critically injured after running Pflumm Road stop sign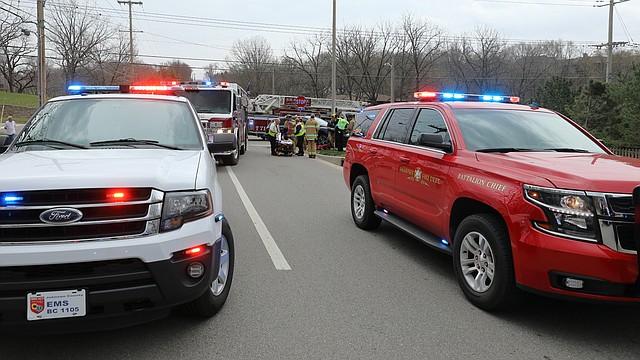 Johnson County Med-Act has confirmed that one person was critically injured in a two-vehicle crash early Friday evening in Shawnee.
Shawnee Police are investigating the crash which occurred shortly before 5 p.m. at the intersection of 71st Street and Pflumm Road.
Major Sam Larson of the Shawnee Police Department says a gold Hyundai car, driven by a 53-year-old man from Overland Park, was driving southbound on Pflumm Road and failed to stop for the stop sign. The car was then hit on the driver's door by a blue Infiniti SUV which was traveling westbound on 71st Street. The Infinity was driven by a 61-year-old woman from Lenexa.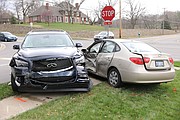 Both vehicles ended up over the curb and into a yard, just off the southwest corner of the intersection.
Shawnee firefighters assisted both drivers out of their vehicles and to waiting ambulances.
Johnson County Med-Act Public Information Officer Alyson Angell confirms one person was critically injured, the other driver was not seriously injured. Both drivers were transported by ambulances to area hospitals.
The man was transported to an area trauma center, while the woman was transported to a nearby hospital after walking from her SUV to the ambulance.
---
Operation 100 News provides overnight news coverage for the Shawnee Dispatch. Follow on Twitter for real-time updates.