New film by former Shawnee resident to screen locally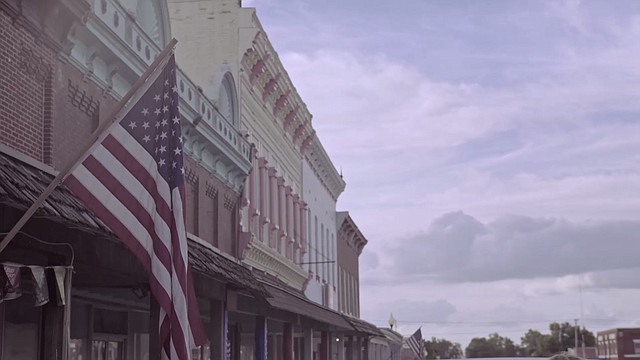 There's no place like home.
St. Louis filmmaker and former Shawnee resident Chad Carpenter will be screening his latest movie, "Dog days in the Heartland," at B&B Shawnee 18 next week.
The film follows a farmer struggling to protect his way of life as corporate interests converge on small-town USA.
Set in a fictitious Missouri town, the story depicts the American Dream being ravaged by greed and consumerism.
Carpenter, a Johnson County native, told the Dispatch he strived to give audiences an authentic portrayal of life in the midwest.
"I feel like the picture depicts the life and struggles of small town America," he said. "There are a lot of freedoms that are overlooked in the rural midwest. 'Dog Days' provides a glimpse into what seems to be a fleeting era for middle America."
He pointed out the docudrama is more about immersing the audience in the setting, rather than a narrative driven by dialog; it's about preserving a glimpse of America that resonate with those endeared to the Heartland.
These ideals are what drives Carpenter as a filmmaker as well.
He is the founder of Middle West Movies, which provides midwestern filmmakers with the chance to develop their craft close to home, as opposed to more competitive markets with higher cost of living.
"Many independent filmmakers, artists, and contributors came together to make this picture possible," he said. "We would like Middle West Movies to be a catalyst for other Midwestern filmmakers. We'd like to be a part of creating a sustainable production industry and channel for distribution for other local indie films."
"Dog Days in the Heartland" will be screened at 7 p.m. on April 18 and 22 at B&B Shawnee 18, 16301 Midland Drive.
Additional showings will screen on May 2 and 6.
For ticket information, click here.
More like this story