Shawnee to host downtown open house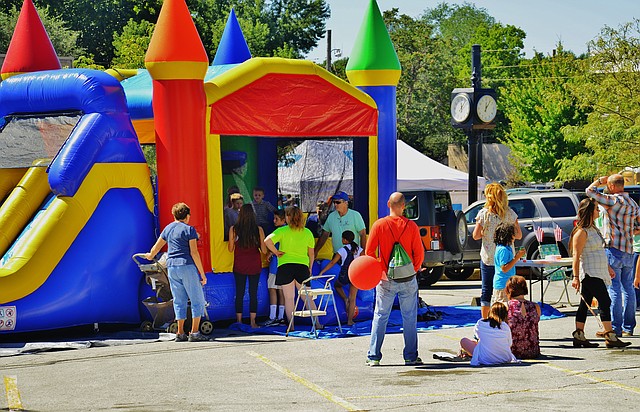 With its family-owned shops, unique restaurants and small-town feel, downtown Shawnee is reminiscent of a bygone era.
And with the "Nieman Now!" project nearing completion this year, potentially making the area more pedestrian-friendly, and the historic Aztec Theatre undergoing a massive renovation, more and more families and residents are expected to be drawn to downtown Shawnee in the future.
To celebrate the city's historic core, the city of Shawnee and the Shawnee Downtown Partnership are co-hosting their annual "Spring Starts Here" open house.
The family-friendly event will take place from 10 a.m. to 3 p.m. on Saturday, May 5 downtown, near the Johnson Drive and Nieman Road intersection.
It will feature shopping, food trucks, prizes and kids' activities.
The open house started 14 years ago as a volunteer clean-up event and in 2011, it transitioned as a way to showcase downtown's local businesses.
"It's really important to shop local (as) it directly benefits our community," said Lauren Grashoff, neighborhood planner for the city of Shawnee. "The open house is a great way to discover everything downtown Shawnee has to offer, take advantage of some great deals and enjoy time with friends and family."
More than 15 downtown businesses will have one-day-only specials during the open house.
Plus, the event takes place the same weekend of the farmer's market opening day at city hall, 11110 Johnson Drive.
Family friendly activities at the open house will include a moonwalk, balloon artist, mini car show and live band, photo scavenger hunt with prizes, flower potting activity for kids and more.
Local food trucks at the scene will include Cooter Brand BBQ, Pat's Food Truck and KC Pinoy.
For more information on Spring Starts Here, visit cityofshawnee.org, or call 913-742-6011.