Man arrested after hours long standoff overnight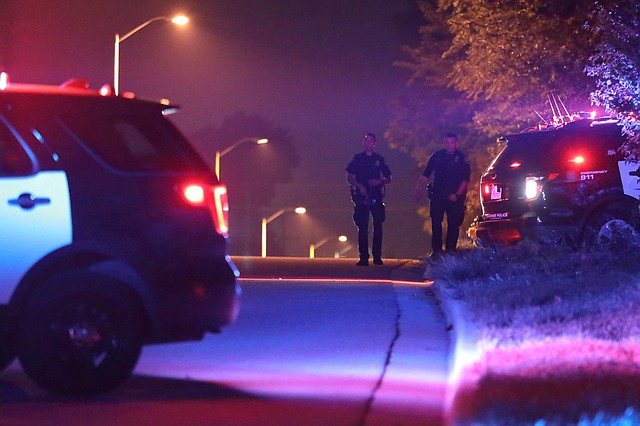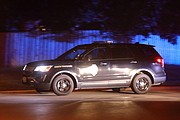 A man was arrested early Monday after he was allegedly involved in a series of crimes in northern Johnson County, including a six and a half hour standoff.
Lenexa Police said it all started about 3:25 p.m. Sunday in the 5300 block of Interstate 435 in Shawnee.
In a news release, Master Police Officer Danny Chavez stated Lenexa officers stopped a stolen vehicle and arrested the female who was driving. However, a male passenger in the vehicle ran from the officers.
"Officers searched for several hours, but the male suspect was not located," Chavez said in the release.
In a separate news release, Lake Quivira Police said they received a report of a suspicious person inside their gated-community about 6:48 p.m. The suspicious person matched the description of the man who fled from Lenexa officers hours earlier.
"Officers arrived and while searching homes in the area, located the suspect in an occupied home," Lake Quivira Police Chief Fred Greiner said in the release. "Officers entered the home to protect the residents and attempt to locate the suspect."
Greiner said the suspect stole a vehicle from the home's garage and drove at the officers and was last seen leaving the city of Lake Quivira. No injuries were reported in Lake Quivira.
Then, Lenexa Police said at approximately 7:30 p.m. they received information that the same man had broken into an unoccupied home in the 16000 block of West 79th Terrace.
"Lenexa officers surrounded the home on West 79th Terrace and began negotiations with the male suspect inside, asking him to exit," Chavez said in a news release. "At approximately 2:00 a.m. on August 27, the suspect finally exited from the residence and was taken into custody."
The suspect, who has not been identified by police, has been booked into the Johnson County Adult Detention Center where he is awaiting formal charges.
Lenexa Police said they received assistance from the following agencies; Shawnee Police Department, Olathe Police Department, Kansas Highway Patrol, Johnson County Sheriff's Office, and Johnson County Med-Act.
---
Operation 100 News provides overnight news coverage for the Shawnee Dispatch. Follow on Twitter for real-time updates.