Longtime Shawnee learning center under new ownership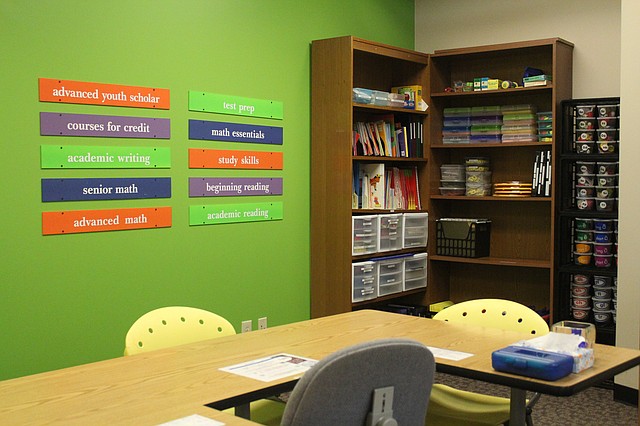 In three decades, Sylvan Learning Center of Shawnee had only changed hands twice.
Now, it's under a third new owner.
Brad Warn took over the Shawnee franchise, along with locations in Lawrence, Topeka, Manhattan and Overland Park on Jan. 3.
"We're excited to welcome Brad to the franchise community and we think he'll do a phenomenal job," said Sylvan Learning Senior Director of Franchise Development Georgia Chasen. "He clearly has a passion for education and we're excited he's upholding the legacy in Shawnee."
Sylvan Learning, 22046 W. 66th St., first opened in Shawnee in 1984. It was in eastern Shawnee for 30 years, but in 2014 it moved to the western area, near Shawnee Mission Parkway and Monticello Road.
The location serves students from Tonganoxie, Leavenworth, Kansas City, Kan., and Olathe.
With the new owner comes potential for growth, pointed out Chasen. She said Warn is open to expansion in the Shawnee area, whether it be more brick and mortar centers or satellite locations.
"There is absolutely room for growth," she said. "The area itself is growing and there's a big emphasis on education in that community."
Sylvan, which was founded in 1979, offers personalized learning plans for students who need extra help, people who want to refine their study habits, those who want to get ahead and others preparing for an upcoming exam. It serves pre-kindergarten students through adults.
During the learning process, students earn tokens as they go and they can redeem these tokens for a fun prize, such as gift cards, stuffed animals or science experiments.
Academic coaches, who are certified teachers, focus on each student's individual needs and goals, and then come up with a detailed learning plan.
"In the classroom, having been a teacher, I had 30 students and each of those students has their own weakness and success," said Shawnee Sylvan Learning Center Director Renee Roswurm. "Trying to meet each need is hard to do. Here at Sylvan, it's fulfilling as an educator to help each student reach their potential. You work at each student's pace and you're their cheerleader, helping to boost their confidence."
Nikki Ihus, the director or education for the Shawnee location, told the Dispatch she started attended a different Sylvan location as a 6-year-old student and she credits the company with teaching her how to read.
"I loved my first grade teacher and I've even kept in contact with her family to this day, but there was no way she could help me on a one-on-one basis," Ihus pointed out. "Being able to really get to know each student and work at their speed has been great, and also really rewarding because the kids appreciate the attention."
This month, the company will be tackling STEM with a fun two-day event.
It will offer a mini-camp for kids in second to sixth grade, featuring game design coding and Lego robotics from 1-3 p.m. on Feb. 19 and March 14.
A summer camp featuring these activities will also be held for students.
"The 21st century is a different world than it was when Sylvan first opened in 1979 and our franchisees drive us to make sure we're innovative," Chasen said.
For more information about the individual sessions or the summer camp, call 913-543-6085.
More like this story