Shawnee Mission Board of Education announces superintendent finalists
Community invited to meet candidates on Saturday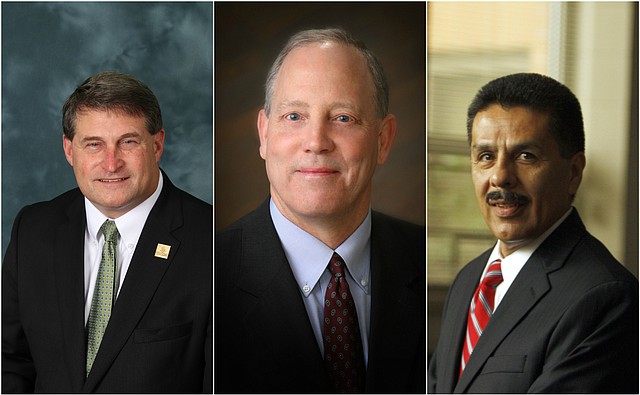 The Shawnee Mission Board of Education is interviewing three finalists for the open superintendent position in the Shawnee Mission School District.
They are:
Dr. Michael Fulton is currently serving as superintendent of Pattonville School District located in the greater St. Louis area. The Shawnee Mission community is invited to meet Dr. Fulton from 9 to 9:30 a.m. on Saturday, Feb. 10.
Dr. Blane McCann is currently serving as superintendent of Westside Community Schools located in Omaha, Nebraska.The Shawnee Mission community is invited to meet Dr. McCann from 11 to 11:30 a.m. on Saturday, Feb. 10.
Mr. Michael Muñoz is currently serving as superintendent of Rochester Public Schools located in Rochester, Minnesota. The Shawnee Mission community is invited to meet Mr. Muñoz from 1 to 1:30 p.m. on Saturday, Feb. 10.
All meet and greet sessions will be held in the board room at the Center for Academic Achievement located at 8200 W. 71st Street.
Each meet and greet session will open with a brief introduction by the candidates, followed by a casual question and answer format.
Community members attending the Saturday sessions will be welcome to leave written comments about the candidates if they choose. Candidate Impression Forms will be provided by Ray and Associates and then delivered to board members. No board members will be present at the community sessions with the final candidates.
Following the community meet and greet sessions, board members will interview each candidate for a second time in closed executive sessions.
Here's a closer look at each finalist:
Michael A. Fulton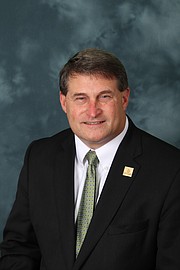 Dr. Mike Fulton has served in the Pattonville School District for 23 years, the past 11 as Superintendent.
Prior to Pattonville, Fulton taught middle school and served as assessment coordinator in the School District of Clayton in Missouri.
He began his teaching career in Bloomington District 87 in Illinois where he taught 5th and 6th grades. Fulton has education degrees from Southwest Missouri State University (B.S.), Illinois State
University (M.S.) and Saint Louis University (Ed.D).
Fulton and his wife Katy live in Bridgeton, Mo. and have four grown children, all of whom graduated from the Pattonville School District.
During Fulton's time in Pattonville, the district has evolved into one of the most diverse school districts in Missouri and the nation. As diversity grew, so too did the district's academic performance, leading the St. Louis Post Dispatch to recognize Pattonville as a district that "beats the odds" on state test scores.
Pattonville has grown to national stature by engaging students, parents, staff and community members in creating learning solutions that improve student academic success, promote responsible citizenship and prepare students for college and career.
The past three years, Pattonville has been recognized as a top workplace among large employers in the St. Louis region. This recognition is the result of an anonymous survey of Pattonville staff.
Pattonville High School is regularly recognized by U.S. News and World Report as a top high school and Niche.com ranks Pattonville in the top two percent of school districts in the United States.
For more information about Fulton, click here.
Blane McCann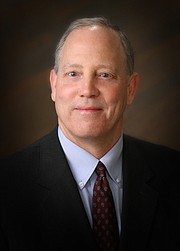 Dr. McCann became the superintendent for Westside Community Schools in 2012. He is a career educator. In 1981, he earned his Bachelor of Science degree in secondary social studies education from Miami University in Oxford, Ohio.
Upon obtaining his bachelor's degree, McCann worked as a high school and middle school social studies teacher at school districts in Florida and Iowa, respectively.
In 1983, McCann earned his Masters in Educational Administration and Supervision from the University of North Carolina-Chapel Hill.
In 1987, McCann went to work as an administrator for the Kenosha Unified School District, in Kenosha, Wisconsin. He served as an assistant principal and principal before transitioning to his role as Executive Director of K-8 Instruction.
During his tenure as executive director, McCann supervised 24 elementary schools, 6 middle schools, the K-12 special education and guidance programs, along with several federal programs.
In 2000, he earned his Doctorate of Philosophy (Ph.D.) in Educational Policy and Leadership from Marquette University in Milwaukee, Wis.
In 2003, McCann became the Superintendent of the School District of Shorewood in Shorewood, Wis. (a Milwaukee suburb).
McCann and his wife Marie have five children and five grandchildren.
For more information about McCann, click here.
Michael Muñoz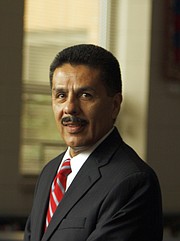 An advocate for providing high, quality education for all children, Michael Muñoz started his tenure as Superintendent of Rochester Public Schools in 2011.
Muñoz worked collaboratively with staff, students, and the community to develop a five-year strategic plan with a mission is to inspire, challenge, and empower all students with the knowledge and skills required to reach their full potential, to contribute to future generations, and to become involved members of a global community.
In his time at Rochester Public Schools, Muñoz has focused on increasing graduation rates, college enrollment, and the number of students on track to graduate college-ready.
Born and raised in Lexington, Neb., Muñoz earned his bachelor's degree in secondary education from the University of Nebraska, a master's degree in Developmental Counseling and administrative certification from Drake University in Des Moines, Iowa, and a superintendent's credential and Certificate of Advanced Studies from Iowa State University.
During his professional career, Munoz has served as a secondary teacher and coach, an elementary and secondary school counselor, an elementary and middle school principal, a curriculum director, a central office administration for Des Moines Public Schools in Des Moines, Iowa, and seven years as Superintendent for Rochester Public Schools in Rochester, Minn.
For more information about Muñoz, click here.
More like this story