Former Perceptive Software building goes up for auction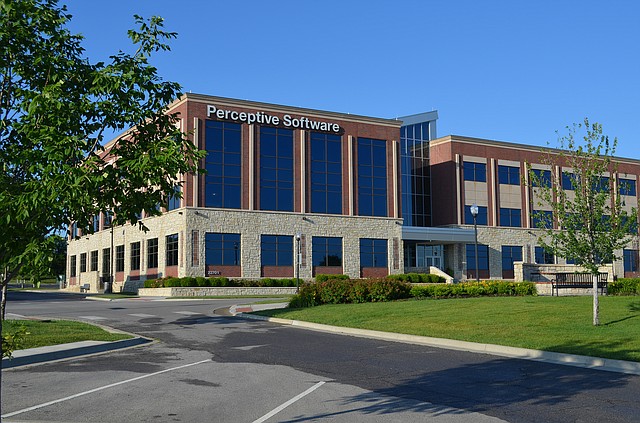 It was once a bustling office building, but now it sits vacant, awaiting a new owner.
And soon, it may get one.
The Shawnee Crossings Office Building, 22701 W 68th Terrace, will go up for auction from Feb. 26 to Feb. 28 by CBRE in conjunction with Ten-X Commercial.
The starting bid is $1.7 million.
The three-story building in western Shawnee was originally constructed in 2004 for the corporate headquarters of Perceptive Software, which was acquired by Lexmark International in 2010.
To accomodate Lexmark and Perceptive Software's growth, Lexmark vacated the property and moved Perceptive Software's operations to a newly constructed, bigger office building in Lenexa.
The 95,510 square-foot building sits on a 4.62-acre site.
According to its Ten-X profile, the building could potentially be used for a single-user or multiple full or half-floor tenants; it has large floorplates, which is attractive to today's corporate users and it is conveniently located near K-7, I-435 and I-35.
The website also points out to potential buyers that there are available incentives (city, county and state) provided to tenants moving from Missouri or other states.
To participate in the auction, there is a registration on the Ten-X website, plus there is a $10,000 deposit.
-Mike Frizzell of Operation 100 News contributed to this report
More like this story