Shawnee Allstate agent helps earn $20,000 grant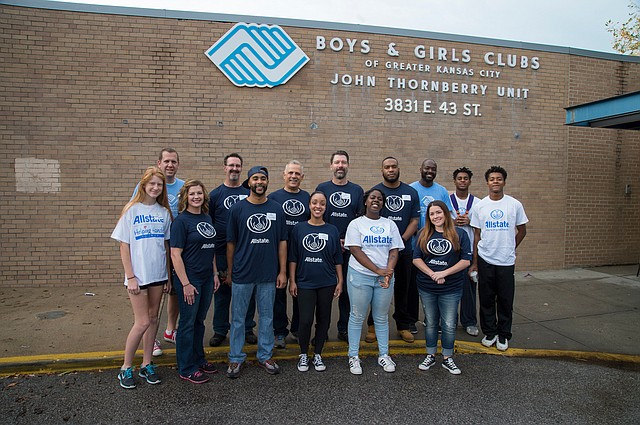 Local insurance agents recently volunteered their time to strengthen the community and support an important cause.
Around 25 Allstate agency owners and financial specialists from the Kansas City area spent hours making significant improvements to the Thornberry and Olathe units of the Boys & Girls Clubs of Greater Kansas City. Their activities included updating interior classrooms and beautifying club grounds.
One of those volunteers was Shawnee Allstate agency owner Tim Waltrip.
The group's hard work helped secure a $20,000 Allstate Foundation Helping Hands grant to benefit the Boys & Girls Club of Greater Kansas City.
The grant will support the nonprofit organization's mission to offer youth a safe place to gather both before and after school – providing an opportunity to get homework done, receive help on assignments, receive nourishment and develop character.
"As small business owners and community leaders, Allstate agency owners and financial specialists see firsthand the opportunities and challenges facing the communities they serve," said Waltrip. "Giving back is core to who we are, which is why we're proud to volunteer and raise funds to improve the lives of youth in the Kansas City area by providing them with a safe place to learn and have fun after school."
According to a spokesperson, the Boys & Girls Clubs of Greater Kansas City is one of thousands of organizations this year to receive Allstate Foundation Helping Hands grants secured by agency owners and financial specialists on behalf of the nonprofits where they volunteer.
The grants support organizations addressing domestic violence, youth empowerment, disaster preparedness, hunger and other causes.
Since The Allstate Foundation was founded in 1952, it has contributed over $400 million to support community nonprofits.
In 2016, The Allstate Foundation contributed more than $25 million to communities across the U.S.
More like this story