Shawnee man leads remodeling organization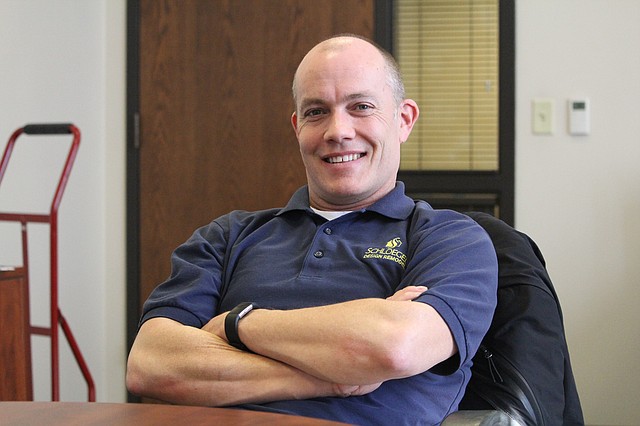 It's a big responsibility, but Chris Peterson is up for the task.
The Shawnee resident was recently named the president of the Kansas City chapter of the National Association of the Remodeling Industry.
The Kansas City chapter of NARI is the second largest in the national organization, featuring around 350 area companies.
Members represent every aspect of the remodeling industry, from skilled tradespeople to vendors.
For Peterson, the organization is a vital resource for anyone who wants to remodel any part of their home or business because it focuses on trust.
"This industry has such a bad reputation because you always hear stories about people taking your money, tearing up your kitchen and then disappearing," said Peterson, who has been in the construction business for 28 years. "Seeing those stories on the news makes me cringe.
"We take on that stigma because our organization introduces reputable companies that are ethically and morally based."
Prospective members of NARI are intensely scrutinized by an ethic and bylaws committee. There is also a detailed screening process.
"Our hope is that we offer a sense of security to a potential client," Peterson said. "It's about introducing them to someone who is respected and trustworthy."
Peterson knows a thing or two about respect. He's been a friendly face in people's homes for nearly 30 years.
Peterson is the co-owner and production manager of Schloegel Design Remodel in Kansas City, Mo. He has been with the company for 21 years.
He fell in love with home remodeling because of its personal nature.
"Sometimes people saved for years for a certain project and it's their dream," he said. "You get to see it all, from paper to real-life, which is very exciting. And with remodeling, it's also about building a relationship because when you spend six to eight months in someone's home, it's personal and you need to develop a level of respect."
Peterson has a lot of favorite projects, but two jump out on the top of his head immediately.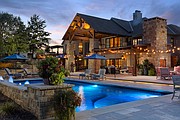 The first was the largest outdoor remodeling design he's ever encountered for a home. The De Soto project featured a hog pit, expanded kitchen area, two-sided fireplace and a two-story covered patio with beautiful stone masonry.
The project won local and regional NARI awards, and he's hoping it will win the national award in April.
"The economy is so strong right now, people are focusing on their 'want to' projects right now, rather than simply the 'need to' ones," he said. "People are definitely after the 'ooh-ahh' factor."
Another project that stands out in his mind was an entire home remodel of a historical three-story house in Kansas City near the Country Club Plaza.
"It was very cool to walk through it and wonder what had gone on in that house in the last 100 years," Peterson said.
His company does projects all over the Kansas City area, but they are contracted to many jobs in the Mission Hills, Brookside and Ward Parkway corridor areas.
While the remodeling industry is flourishing right now, it does face an ironic problem: there is a shortage of skilled workers, such as plumber and electricians, for instance.
Not just in the Kansas City area, but on a national level.
There are a couple reasons for the shortage, he said.
First, many high schools encourage students to pursue college after graduation.
Second, the type of kids who normally would have entered trade professions in decades past are now focusing their attentions on IT fields, such as computer coding or virtual design.
To find a solution to the problem, NARI has a workforce development committee that meets monthly. At the meetings, professionals brainstorm ways to help.
The organization currently has a few ideas in play.
It has a job shadowing program, where students from trade schools or community colleges tag along with NARI members from different professions.
It also offers apprenticeships where workers are trained and coached from the bottom up.
NARI members also speak at area high schools about trade career opportunities.
"We want high school kids to know they don't have to go to college to have a great career," Peterson said. "School may not be for everyone.
"Showing them their options is important. This industry is hot right now and there are lots of career opportunities."
Plus, he added, it's important to emphasize that information to parents as well.
After all, he pointed out, there will always be repairs needed to homes.
"If you learn a skill, you'll never be without work," he said.
For more information about the Kansas City chapter of NARI, visit remodelingkc.com.