Developers of Bellmont Promenade project considering mixed-use option
Shawnee Planning Commission to hold public hearing on land use guide amendment on March 19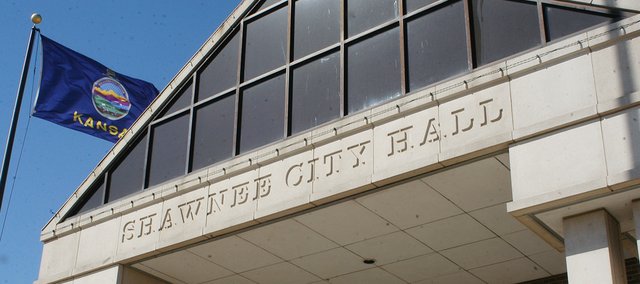 Another mixed-use complex may be in the works for Shawnee.
The developer of Bellmont Promenade is considering adding a residential component to the project, which is set to sit at the southwest corner of Shawnee Mission Parkway and Maurer. City documents state the residential units would be included in a structure that also contains office and retail on the lower level.
To make that change happen, however, the developer needs the city's help.
Since the Bellmont Promenade project is located in a TIF district, it must conform to the city's comprehensive plan.
Steve Beaumont, a partner in the development team, recently sent a letter to Shawnee Planning Director Paul Chaffee requesting the Planning Commission consider amending the Land Use Guide and Comprehensive Plan for the area that contains the Bellmont Promenade project.
The amendment would be to change the designation for that area from office/retail to mixed use, to allow such development.
If text is also changed in the Shawnee Mission Parkway Corridor study, it would indicate that mixed use development is appropriate for the southwest corner of Shawnee Mission Parkway.
At its meeting on Feb. 21, the planning commission scheduled a public hearing to be held March 19 to consider the proposed amendments and to allow for public input on the request.
The Bellmont Promenade project is set to feature a 150,000 to 200,000 square-foot shopping strip, along with five to seven pad sites.
In July, the city council approved a $19.5 million incentive package for the $59 million project.
Although it is unknown what new shops and restaurants will ultimately be part of the project, developers may have offered a hint earlier this month.
A marketing brochure was placed on the Legacy Development website showing proposed tenants were Hobby Lobby, Dick's Sporting Goods, HomeGoods, Ross, Ulta Beauty, Five Below and Petco.
When the Dispatch reached out to Legacy Development for confirmation, however, a spokesperson said the information was posted erroneously.
"The brochure that was posted to our website was unfortunately posted in error," Heather Trower, senior vice president of asset management, stated in an email. "The tenant names on the plan were simply targeted tenants and the plan was posted prematurely."
The information was then removed from Legacy's website.
The Planning Commission's public hearing for the proposed amendment to the city's land use guide will be held at 7:30 p.m. on March 19 at Shawnee City Hall, 11110 Johnson Drive.