SMNW

's Nachbar nominated for McDonald's All-American game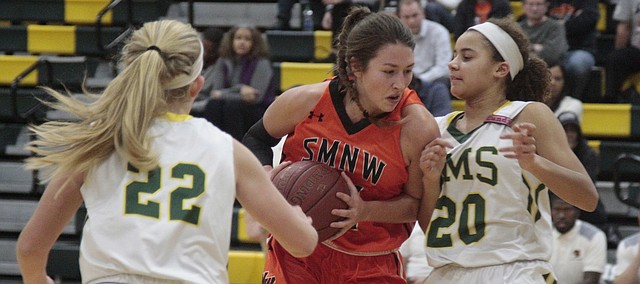 Shawnee Mission Northwest senior Jordann Nachbar was one of seven Kansas high school girls basketball players to be nominated to play in the McDonald's All-American basketball game on Wednesday.
Nachbar has averaged a double-double through the Cougars' first seven games with 14 points and 10 rebounds per contest.
Manhattan's Christianna Carr and Megan Worthington, Washburn Rural's Kendall Michalski, McPherson's Taylor Robertson, Lawrence High's E'lease Stafford and Olpe's Brianna Vogts were also among the 700-plus girls and boys players to be nominated. The Blue Valley Northwest trio of Parker Braun, Joe Pleasant and Sam Ward were the lone three boys nominees from Kansas.
The final 24-player roster will be announced on Tuesday. The game will be played on March 28 in Atlanta.