SM

Northwest French club donates children's books to

KC

area refugees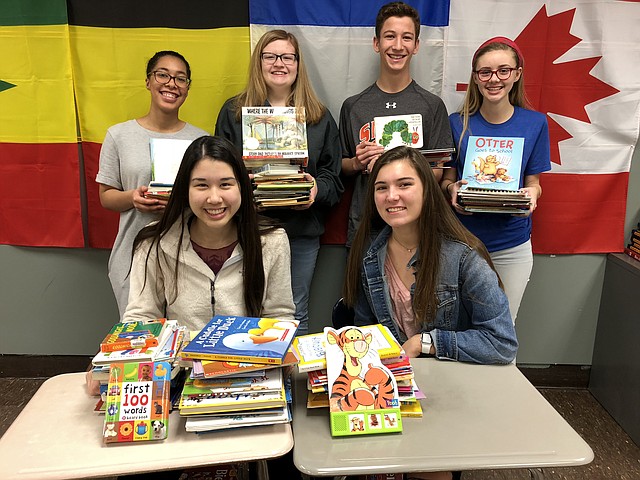 Giving back is the essence of Shawnee Mission Northwest High School's French National Honor Society.
Last month, the organization completed one of its first major service projects of the school year by collecting and donating 124 new and gently used children's books to a family of refugees from the Democratic Republic of the Congo.
The family recently moved to the Kansas City area after living in a refugee camp for 18 years.
The idea for the drive came from Jennifer Byers, a Prairie Village resident who has been helping the family during their transition. She suggested the books as a way to help both the adults and the children learn English. The adults of the family speak French.
Many of the books the organization collected came from fellow French class students at SM Northwest.
"One of the biggest values we have is service, so we were excited to find a way to link our service with French-speaking people," said Rachel Tao, president of the SM Northwest French National Honor Society. "We were really happy to collect so many books and we're thankful other people at Northwest realize it was such a great cause and they wanted to help out."