Shawnee duplex damaged by fire, two families displaced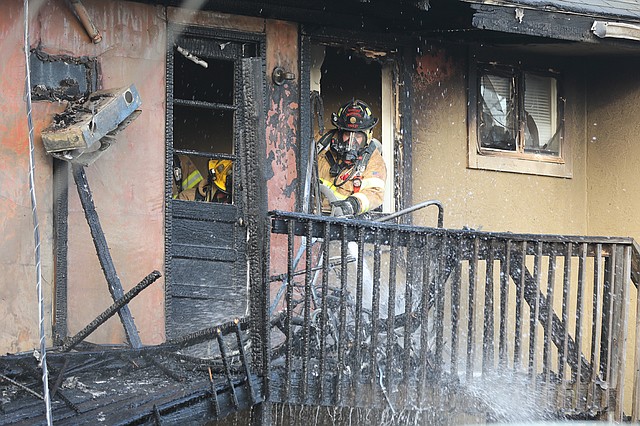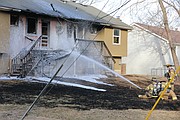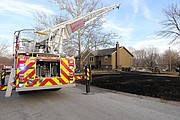 The Shawnee Fire Department is investigating after a duplex caught fire late Tuesday afternoon.
Firefighters from the Shawnee and Overland Park Fire Departments were called to the fire at 13415 West 60th Street at 3:54 p.m.
"Shawnee Fire crews arrived and found heavy fire involvement on the back of the duplex with the high winds spreading the fire to the inside," Shawnee Fire Marshal Corey Sands said in a news release. "Residents on both sides of the duplex were not home at the time of the fire and damage estimates are at $80,000"
The fire also spread to the grass around the duplex, burning black patches into the back and side yard.
Fire Marshal Sands confirms no injuries were reported. The American Red Cross responded and is assisting both families.
The cause of the fire remains under investigation.
---
Operation 100 News provides overnight news coverage for the Shawnee Dispatch. Follow on Twitter for real-time updates.