Mill Valley graduate earns top acting honor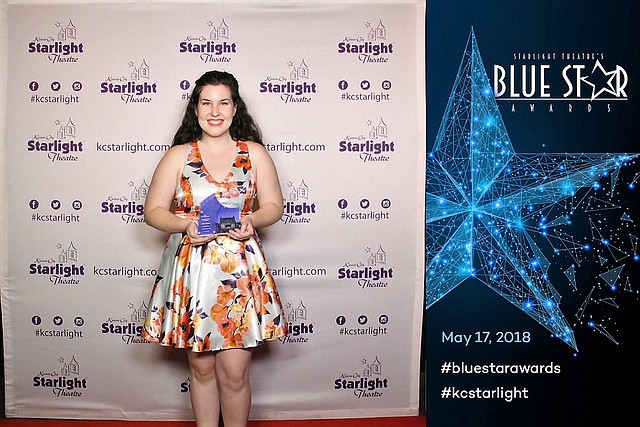 The bright lights of Broadway are beckoning one Shawnee teenager.
Lauryn Hurley, a 2018 Mill Valley High School graduate, was recently recognized as one of the most talented young actresses in the Kansas City metro area.
During the 2018 Blue Star Awards Ceremony on May 17 at Starlight Theatre, she was honored with the "Outstanding Actress in a Lead Role" award for her performance as Amalia Balash in "She Loves Me."
As a recipient of this award, Hurley, will travel to New York City to participate in the National High School Musical Theatre Awards, also known as the Jimmy Awards, on June 25 at the Minskoff Theatre on Broadway.
Blue Springs High School soon-to-be senior Sam Aubuchon, who won "Outstanding Actor in a Lead Role," will also be going on the trip.
Southwest Airlines is sponsoring their air travel to New York for the competition.
Hurley was also a recipient of Blue Star's $2,500 Rising Star college scholarship, which is awarded to the high school male and female seniors who have had the greatest impact on their high school theatre departments and demonstrated outstanding theatrical achievement.
Her trip to New York this summer will just be a taste of what is to come for her future.
In the fall, Hurley will be attending New York University to pursue a degree in musical theatre vocal performance.