Shawnee Girl Scout earns prestigious Gold Award
Shawnee Mission Northwest High School graduate hopes to inspire others to follow in footsteps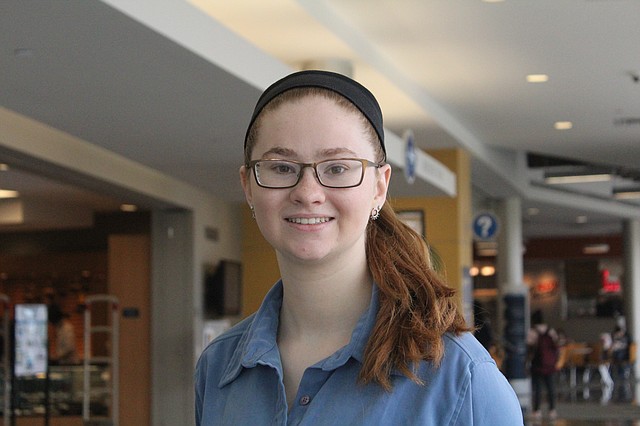 Less than six percent of Girl Scouts earn their Gold Award each year.
One Shawnee native is hoping her story will increase that statistic.
Sara Babcock, a 2017 Shawnee Mission Northwest High School graduate, earned her Gold Award this spring. The award is the equivalency of the Eagle Scout designation for Boy Scouts.
"When I was young (scouting) was something to do, but as I got older, I realized it had become such a big part of my life," said Babcock, who is now a business marketing student at the University of Missouri-Kansas City. "I learned a lot, made great friends and I wanted to make it all the way to the end. Not a lot of people do."
For her project, the 19-year-old built four wooden flower boxes and two wooden benches, which were placed near the art therapy classroom at the University of Kansas Health System's Marillac campus in Overland Park.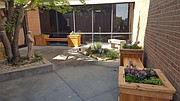 The facility provides 24/7 care for youth experiencing acute crisis, which affects their ability to function safely in the community or at home.
"I can't even imagine what they (youth) go through," Babcock said. "It was important for me to be able to give them something pretty, which they can see grow. I wanted to do something useful and not overwhelming. I didn't want to create a burden for someplace already doing so much for people."
Babock built the project with help from her dad, other relatives and troop leaders.
She funded the project by selling screen-printed t-shirts.
"It's a cool feeling working so hard to create something and seeing it come to life," she said.
She believes so few Girl Scouts go on to the final level is because the idea of creating a large, sustainable project, as per the requirements, may seem daunting.
"I want to prove that it is doable," Babcock told the Dispatch. "You don't need an earth-shattering project. As long as you feel connected and want to make an impact in the community, you're already on your way there."
Babcock said she owes some of her best memories to scouting.
One of her favorite Girl Scout experiences was visiting an organic farm to see where food actually comes from and learn food safety.
Another highlight was witnessing the presidential inauguration in Washington D.C. in January 2017. The following day, the Girl Scout travelers also saw the Women's March.
"It was really intense because it was kind of a turning point in history, with it being so controversial," Babcock said. "It was an experience I won't forget."
Although she's officially done with being a scout, she emphasized the Girl Scout organization will always have an important place in her life.
In the future, she hopes to continue helping out as a Girl Scout volunteer at summer camps; she would also love to lead a troop one day.
Babcock isn't the only top scout in her family.
Her twin brother, Mark, is an Eagle Scout.
More like this story