Lake Quivira breaks ground on new community center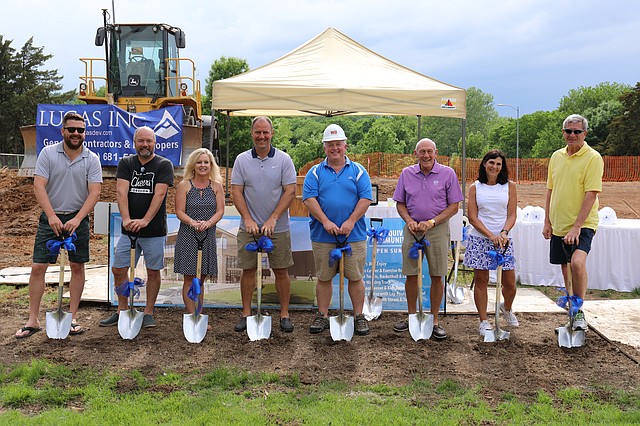 Big changes are in store for Lake Quivira.
The city recently broke ground on its new community center, plus it has several more projects on the horizon.
The $8 million improvements also include a golf practice facility to open in the fall, a community barn to be constructed soon, future equestrian changes and a beach pavilion, which opened earlier this year.
"It's an exciting time for Lake Quivira," said Steve Sestak, Lake Quivira Country Club board president. "A lot of planning has gone into both making an investment in our future and preserving our heritage. It's good to see progress without losing what makes us unique."
The new $5.5 million community center will be open to both Lake Quivira residents and non-resident Lake Quivira Country Club members.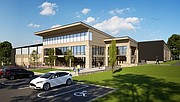 The 44,000 square-foot facility will feature a fitness center with strength training and fitness studios; indoor tennis, basketball and court sports; a preschool and Kids' Zone; indoor aquatic center with lap pool, whirlpool, steam rooms and sauna and an elevated walking track with picturesque lake views.
The community center, designed by Kaster Architects, is set to open next summer.
The new facility, plus the additional improvements, are a direct result of meeting the needs and wants of the changing demographics of the city.
"A lot more young families are moving into Lake Quivira," Sestak said. "Everywhere you look, there are kids running around. In the past five to 10 years, the number of kids at Lake Quivira has doubled."
Plus, it's helping to promote a healthy community and providing families with more options during winter months when the lake and golf course are closed.
"We want to continue showing people that Lake Quivira is a great place to live," Sestak said.