Olathe dance studio embraces Shawnee roots, welcomes new students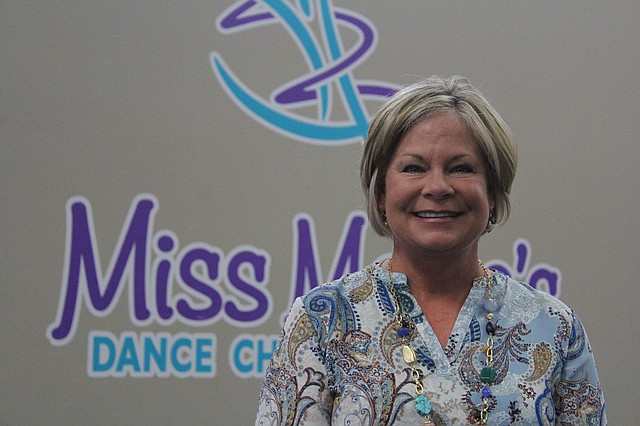 It's more than just a dance studio, it's a community.
For a little over two decades, families have been drawn to Miss Maria's Dance, Cheer & Gymnastics because of its warm, welcoming environment and top-notch instructors.
The reputable school, which sits at 10370 Ridgeview Road in Olathe, offers a variety of classes, ranging from tumbling to traditional gymnastics.
It is one of the few studios in Johnson County which offers trampoline classes as well.
Behind the heart and soul of the studio are the kids who pursue their passion with every twirl, step and bounce.
"I love getting to know the kids' personality because each kid is so different," said Maria Imm, the school's founder and owner. "We've had a lot of national and regional champions walk through our doors. It's rewarding to see them grow into their talent. So many of these kids keep trying, they work so hard."
Imm, a Shawnee native, grew up as a competitive gymnast. The Shawnee Mission Northwest High School alumnus was captain of the school's gymnastics team. As a teenager, she started teaching tumbling out of a Shawnee dance studio.
In 1997, she opened up her own studio, Miss Maria's, in a small shopping strip in Lenexa.
A few years ago, she relocated to her current space in northwestern Olathe, which sits at around 10,000 square-feet in a stand alone building.
Her studio features 16 to 18 instructors and the school draws hundreds of students annually from around the Johnson County area.
Many of her students are from Shawnee.
One of Imm's favorite aspects of her business is the tight-knit community which has grown over the years.
These days, it's common for her to have children, or even grandchildren, of her former students.
Plus, she often runs into people in public who recognize her as their former instructor.
"So many of our parents have told me they've made lifelong friends here, and so have their kids," she said. "They still get together long after leaving here and that's heartwarming to hear."
The studio is opening its arms to welcome even more students into its community for the upcoming fall season.
Auditions for its dance and tumbling team are coming up in mid-July.
The studio is also holding an open house from 4-7 p.m. on Aug. 10. It will feature gift giveaways, food, face painting and playtime for kids in the tumbling studio.
For more information about Miss Maria's, please visit missmarias.com.
More like this story