Police car intentionally rammed; Suspects lead 13-mile, 100mph pursuit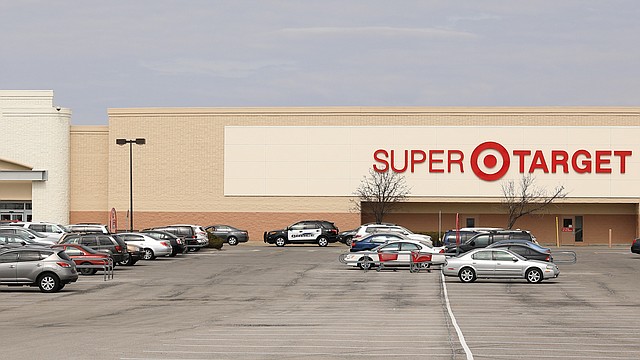 Shawnee Police are working to identify the person driving a vehicle which intentionally backed into a police vehicle and then led officers on a 13-mile pursuit into Kansas City, Kansas on Sunday.
Minutes after noon Sunday, an officer attempted to contact the driver and two passengers of a vehicle that was illegally parked in a handicapped parking spot in front of the Super Target, 15700 Shawnee Mission Parkway.
Sergeant Tom Lynch told Operation 100 News on Sunday that the suspect vehicle backed into a police vehicle.
The suspect vehicle then sped away with the officer in pursuit.
Recorded radio traffic indicates the suspect vehicle was a gray Honda, possibly an Accord, with Missouri license plates. The officer can be heard telling dispatch that he will be in pursuit of the vehicle for aggravated battery on a law enforcement officer, as the suspect "rammed my vehicle as I got out."
The driver led officers east through the parking lot and then north to 65th Street. At 65th Street the vehicle sped up to 55mph westbound to Maurer Road, where the driver turned south and then west onto Shawnee Mission Parkway.
The driver then entered onto northbound Interstate 435, where speeds accelerated to 100mph.
Kansas City Scout traffic cameras showed five police vehicles in pursuit of the gray Honda on I-435.
Sergeant Lynch confirmed to Operation 100 News that he called off the pursuit in Kansas City, Kansas.
Recorded radio traffic shows the command to end the pursuit came just after officers reported they were passing Donahoo Road, south of the Missouri state line. The suspect vehicle continued northbound on I-435 as officers returned to Shawnee.
Sergeant Lynch stated the involved patrol vehicle was not seriously damaged and no officers were injured.
On Monday, Major Sam Larson added, "we are working on identifying the suspects."
Anyone with information regarding this incident is asked to contact the Shawnee Police Department at 913-631-2150 or the TIPS Hotline at 816-474-8477.
---
Operation 100 News provides overnight news coverage for the Shawnee Dispatch. Follow on Twitter for real-time updates.