Shawnee and Overland Park firefighters extinguish house fire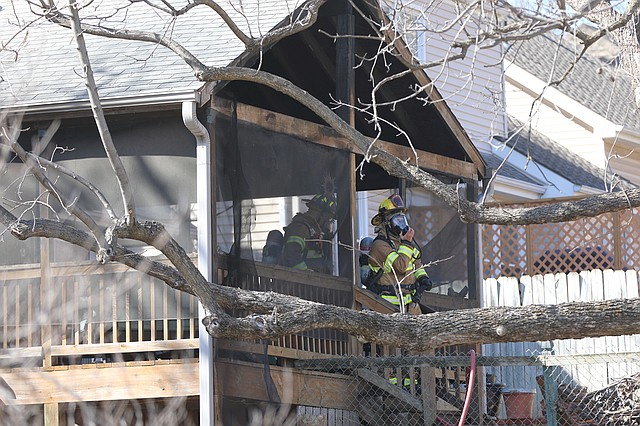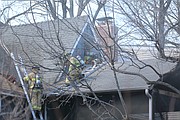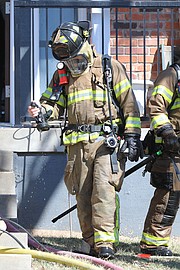 Firefighters from both the Shawnee Fire Department and the Overland Park Fire Department battled gusty winds to extinguish a house fire on Monday afternoon.
Shawnee Fire Marshal Corey Sands says firefighters were called to 12600 West 70th Terrace around 1:30 p.m. Monday.
"Fire crews arrived with fire on the back screened in porch and extending into the home," Sands said. "The three adults and their pets were able to escape the home and were not injured."
Firefighters brought the fire under control in about 25 minutes.
Sands says residents of the house attempted to put the fire out themselves, before calling 911.
"Shawnee Fire Investigators determined that careless smoking is the screened in porch was the cause of the fire." Sands said. "Residents should always make sure to fully extinguish their smoking materials, especially during windy days."
An Overland Park firefighter was transported to an area hospital as a medical precaution and not from an injury.
Damage to the home is estimated at approximately $85,000.
More photos from the scene of Monday's fire are available on the Operation 100 News Facebook page.
---
Operation 100 News provides overnight news coverage for the Shawnee Dispatch. Follow on Twitter for real-time updates.